| | |
| --- | --- |
| Game | Pokémon UNITE |
| Publisher | The Pokemon Company |
| Genre | Action |
| Size | 600M |
| Latest Version | 0.3.0 |
| Get it On | |
| Update | March 6, 2021 (1 week ago) |
Pokémon is no longer a strange name for those who love anime and the games of this series. Viewers/players will join the young trainers' journey and begin to experience life with monsters with extraordinary powers. Simultaneously, their appearance gives a specific impression, and, in particular, they can evolve into a new form. But what if you join your Pokémon in a 5vs match? If you want to know the answer, then you should try Pokémon UNITE.
NICE GRAPHICS ATTRACT PLAYERS
Pokémon UNITE gives players beautiful graphics with carefully prepared environments. You can move anywhere you want, as long as you are within the restricted area of the field. Indeed you will have an exciting experience when you experience this game. It possesses certain variations of the Pokémon series-related titles. But this is also an opportunity for you to meet many different types of Pokémon.
Various types of Pokémon offer different experiences and interests. At the same time, in this game, one factor that remains the same is evolution. You will be able to see the characters you control evolve into new forms. It is also a unique factor when some evolutionary states have more mutations than the original ones. Therefore, anyone will be motivated to be able to experience what the game has to offer.
Players will control the character from a third perspective and quickly move it around the field to fulfill the requirements of the game screen. It is also a perfectly reasonable perspective for helping players use their skills on the opponent or help their friends in some cases. So you can see what's going on clearly, and you'll need certain reflexes to fix it.
TAKE PART IN A 5VS.5 MATCH
Pokémon UNITE offers players an entirely new way of playing that any player will enjoy. Instead of participating in 1vs.1 matches in the original series, you will now try to win the game with four other teammates. It can be said that it works similarly to the MOBA games. Specifically, the character control buttons are divided into two areas: the left is for movement control, and the right is for attacking and using skills.
You will meet other opponents along the way and use your skills to take them down, as they will be the ones to stop you from scoring in their area. Therefore, the gameplay of the game revolves around scoring as many points in the highlighted areas on the map. Granted, this is not an easy job, and you will need specific strategies to get it done.
Simultaneously, slightly different from other MOBA games, players will try to score a lot of points in the opponent's area until the time is up. It is also a new element when you will both try to achieve the game's goal and have to look at your time. Also, your opponent will always be ready to use the skill without mercy. Therefore, this is also the challenge that the whole group will have to overcome.
IMPROVE CHARACTER'S SKILLS
Pokémon UNITE offers you many different types of characters, and you can choose from them. You will be able to find your favorite one and gradually adapt to it in any case. So when you feel confident, you can participate in matches to show yourself. At the same time, each character possesses its type of skill, and you will not be able to use it indiscriminately because of its cooldown.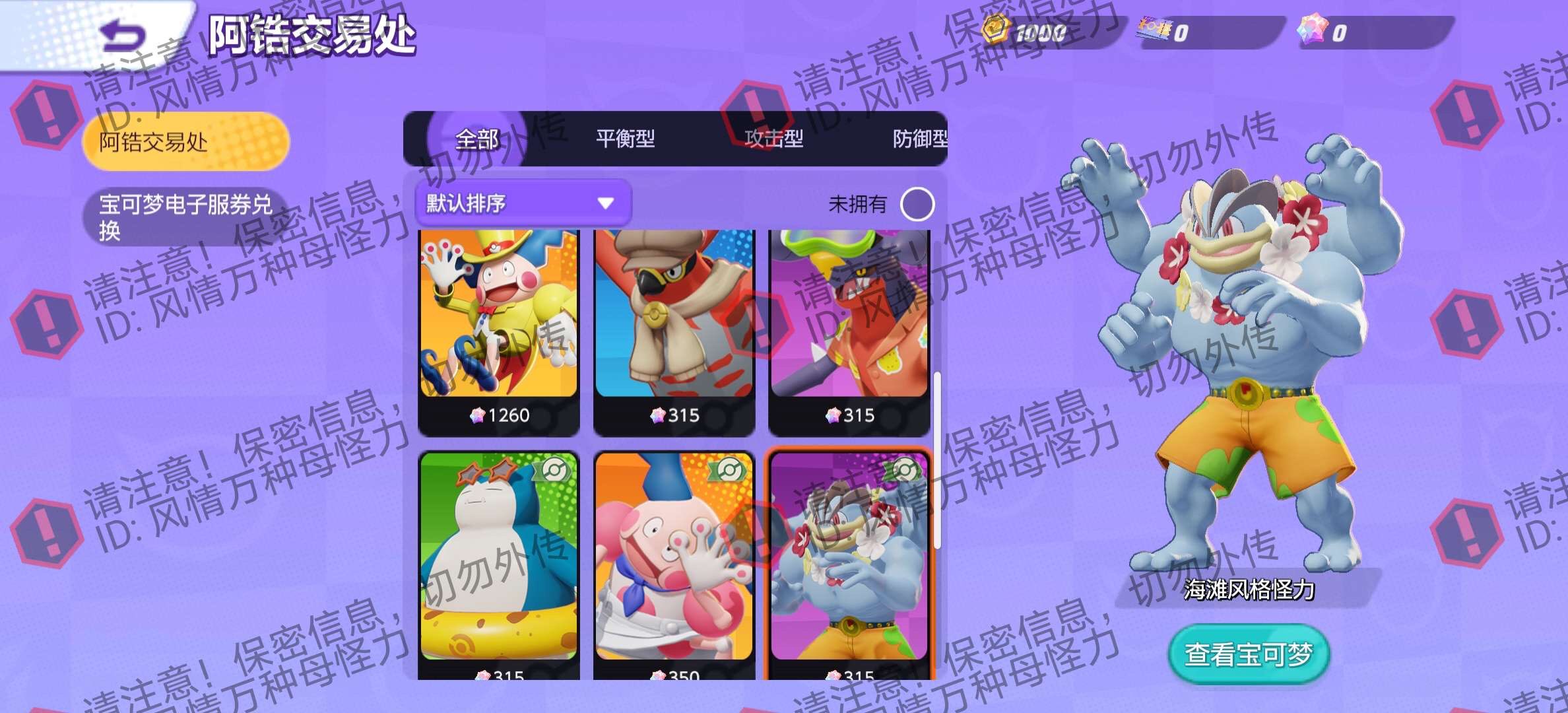 These skills will not be open to you for immediate use, but you will need to gain experience to unlock them. This upgrade is entirely similar to the MOBA games. So besides trying to score and avoid enemy attacks, you will attack tiny monsters on the way to increase experience to a certain threshold to level up.
As mentioned above, this game retains Pokémon's evolutionary mechanics, and you will be able to see it when the character reaches a certain level. For example, when it comes to level 6, it will evolve to its first evolved form. So, indeed this is also the element that anyone who is a fan of the Pokémon series will love. With the experience that this game brings, it is undoubtedly difficult for players to take their eyes off it.
THE GAME THE PLAYERS SHOULD EXPERIENCE
Pokémon UNITE is inspired by the popular Pokémon series in which there will be a team fight of 2 teams of 5. They will try to score many points in the opponent's area, and it will be an imposing game and full of attraction. Indeed, players will completely love this game and have a great time with the Pokémon they love.