| | |
| --- | --- |
| Game | Arcade 3D Super Sniper 2 HD FREE, game for IOS |
| Type | IOS game |
| Publisher | Coresoft Inc. |
| Install | |
Description
The FREE version of the SEQUEL to the Worldwide SMASH HIT Super Sniper, is here!
#1 GAME IN OVER 5 COUNTRIES WORLDWIDE!
Please note that this app requires OS 3.0 or above because of the ability to make an in-app purchase. We are submitting an update to prevent downloading the app without 3.0, our apologies to those who have downloaded it and have issues. The paid version of this app does not require 3.0 since it is purchased from the start and does not need the in-app purchase code.
FEATURES:
-Realistic Blood splatter from Head Shots and Body shots.
– Real time destruction on a MASSIVE scale.
-Civilians running for their lives on the street as snipers pick them off one by one…
– All Time and Monthly Leader boards for all control modes and difficulty levels. Compete at your own skill level with players Worldwide!
-Story Mode that ups the ante with each new mission.
-Incredible 3D City Zones
-Amazing Movie Quality sound effects and music.
-Window snipers
-Rooftop snipers
-Bomb planters
-Bombs
-Choppers
-Repelling Terrorists re-taking cleared buildings
-AND MORE!
The action now takes place in glorious 3D and features the latest version of our groundbreaking Touch 'n' Tilt controls,
allowing players to play EXACTLY as they like!
STORY
Back from your last mission to take out the Somali pirates, you find your city once again under seige by crazed terrorists.
This time however it isn't a small sleeper cell, but an entire army of AK wielding madmen.
Their M.O. is take over buildings forcing the inhabitants to flee onto the streets, they then pick them off one by one from their vantage points. These guys are pure evil.
You are the Michael "Eagle Eye" Moretti, the Super Sniper. The best there is, and you have been flown into the city with one goal. Take out these bastards and save as many civilians as you can.
Doesn't sound too hard right? WRONG, these terrorists mean business and have acquired military grade armored helicopters, vast amounts of C4 explosive, and have highly trained bomb makers and operatives. They also have an almost unlimited supply of suicide bombers willing to die for "the cause" and reduce the city of Jackson Ville to a smoking crater.
Good luck soldier. You're gonna need it……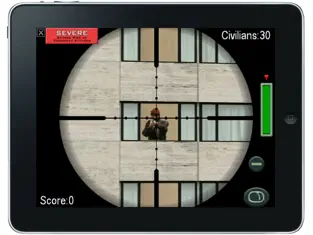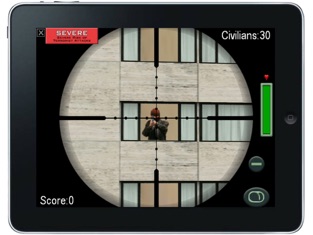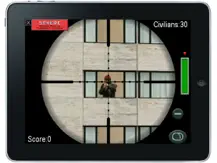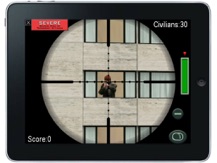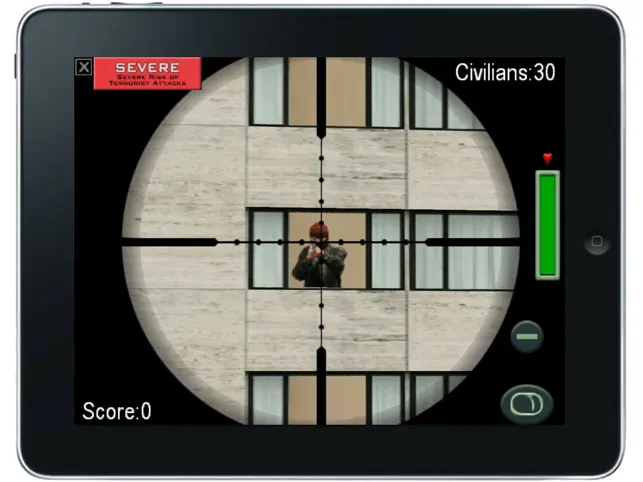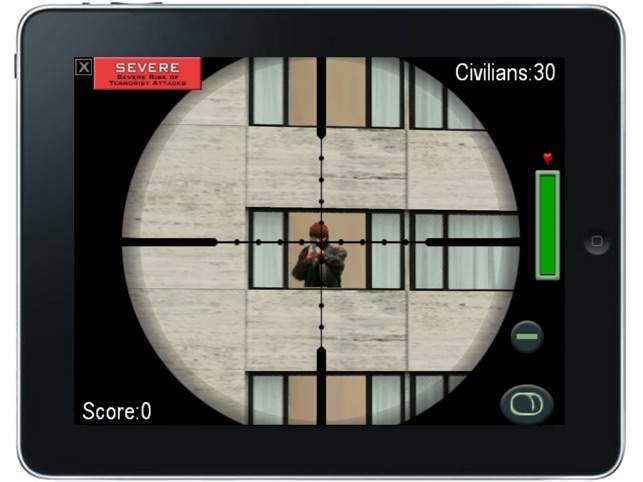 Seller
Coresoft Inc.
Size
11.3 MB
Category
Games
Compatibility
iPad

Requires iPadOS 3.2 or later.
Mac

Requires macOS 11 or later and a Mac with Apple M1 chip.
Age Rating
17+

Frequent/Intense Cartoon or Fantasy Violence

Frequent/Intense Realistic Violence
Copyright
© 2011 Coresoft Inc.
Price
Free
In-App Purchases
Unlock Super Sniper 2 HD

$2.99