A large branch of a long tree fell on a motorbike on the road in Binh Thanh district (HO CHI MINH CITY), fortunately 3 people on the car only suffered minor injuries.
At about 12:15 am on July 4, Ms. T. (36 years old) drove a motorbike carrying her 3-year-old daughter and a woman, traffic on Phan Dang Luu Street, heading from Ba Chieu market to Phu Nhuan intersection.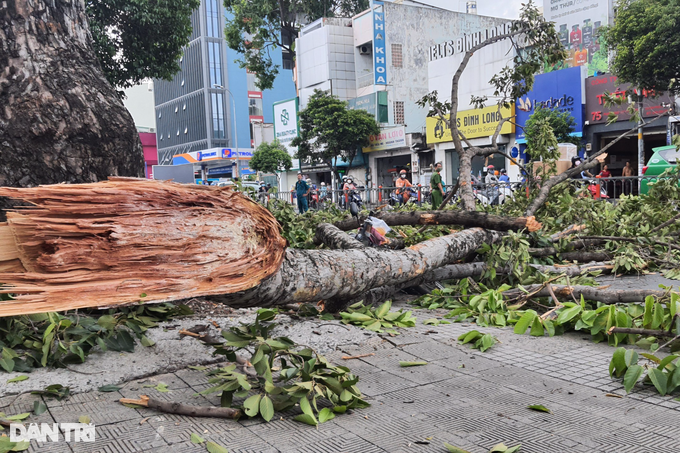 Arriving at alley 34 Phan Dang Luu (Ward 6, Binh Thanh district), a branch of green trees on the side of the road suddenly broke, falling down on the motorbike, causing all three to fall onto the road.
Upon discovering the incident, the surrounding residents quickly rushed to help bring the victims to the curb.
"We were on our way home to Binh Chanh district when we were hit by a tree branch but fortunately only suffered minor injuries," T. said.
Recorded, the tree is more than 30m high, more than 1m in diameter, the branch is broken about 10m long and occupies the entire road surface. The motorcycle was crushed by a tree branch, damaged many parts.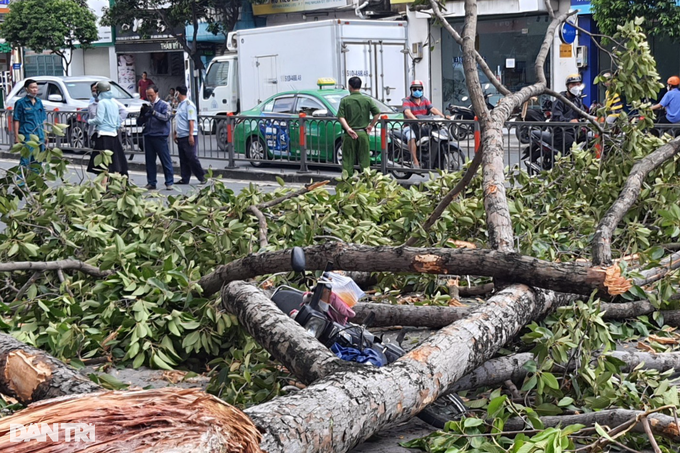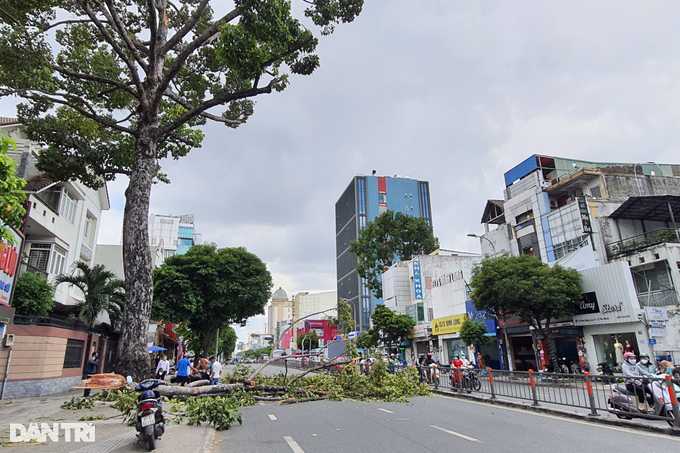 As of 1:30 p.m., the scene was still being processed by law enforcement.
SOURCE : DAN TRI
BY : QUANG NGUYEN