The father quickly pulled his son out of danger so thankfully there were no casualties after the horrific incident.
Accidents can happen unexpectedly, even vehicles suddenly rush onto the sidewalk causing horrific situations that are not uncommon. Recently, a father quickly saved his son from "death" in Shandong, China, causing a stir among netizens.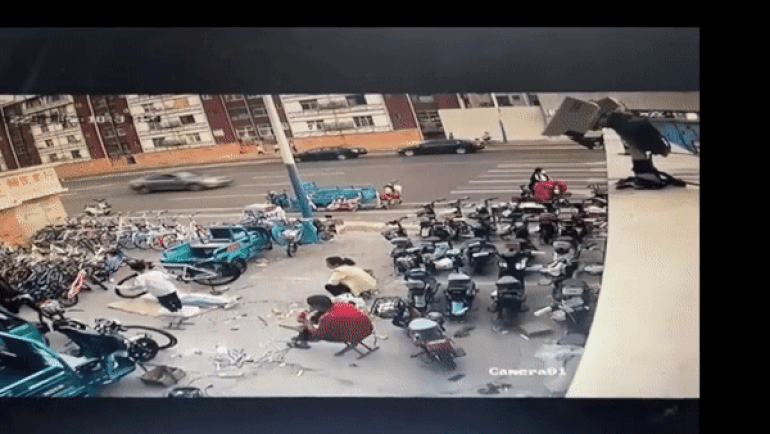 Security camera footage shows a young boy lying on the pavement playing with his brother. Their parents sat nearby selling bicycles.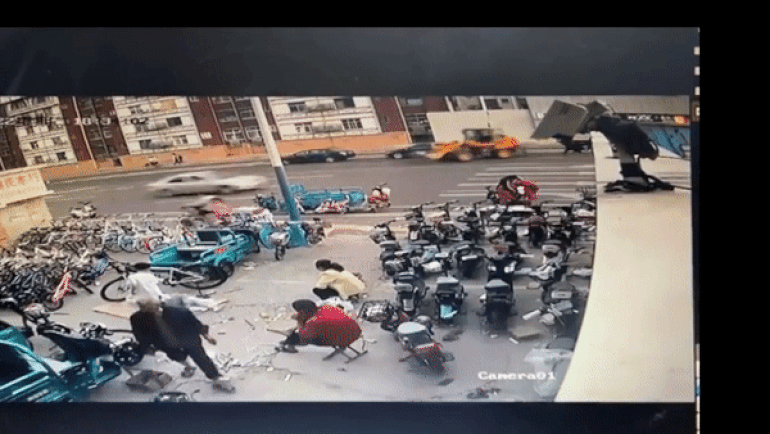 However, an air forklift, which came from nowhere, suddenly rushed across the road, onto the pavement and bulldozed a series of bicycles near the two boys. The boy's father quickly ran out to pull his son out of the forklift. The father's actions help his son not to suffer injuries but only pain in his leg.
Reports after the incident showed that the driver of the forklift touched the accelerator while repairing the car, leading to the car losing control of the car and then crashing onto the pavement out of control. The forklift driver paid 30,000 yuan in compensation to the child.
Not so long ago, a heart-pounding incident also happened in Jinhua, Zhejiang, China. A little girl was on the back of her mother's electric motorcycle when she fell onto the road. The mother heard her son's voice asking for help and was about to turn around when a white car passed by.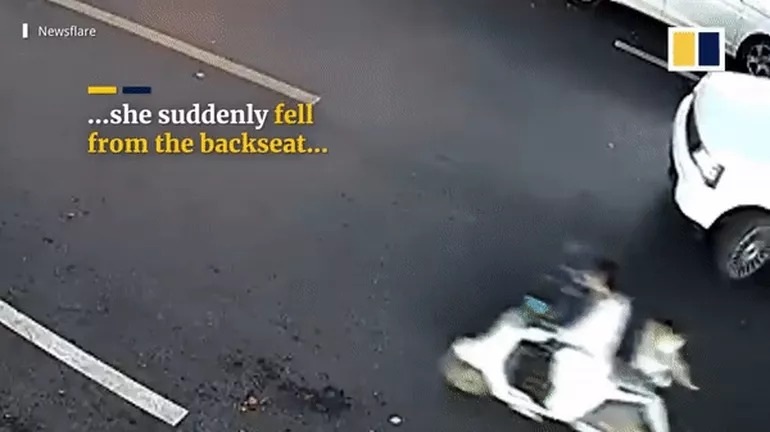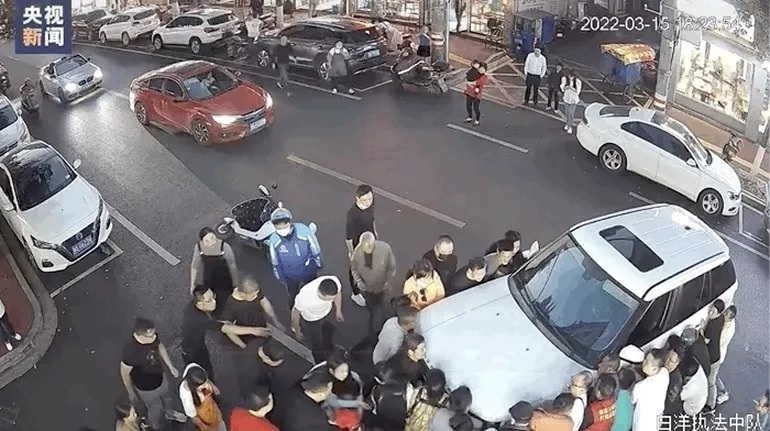 The car failed to brake in time, so the girl was swept under the car. The mother was so horrified that she threw the car back and ran over to smash the window to alert the driver.
SOURCE: SHOHU
By: Young Peng