On her Personal Instagram, actress Han So Hee constantly updates bizarre abstract paintings and moody sharing lines that make fans very worried.
On August 8 and 10, Han So Hee posted a series of abstract paintings with bizarre content on his Instagram page. This series of paintings is represented by scribbles, depicting a few frightening details. Han So Hee did not share anything more under these paintings.
Under one post, the actress quoted a confidant passage by French author Albert Camus: "And never before have I felt myself sinking so deeply as I do now, separating myself and the present from the world." The actress' new move has her fans worried about Han So Hee's mental health.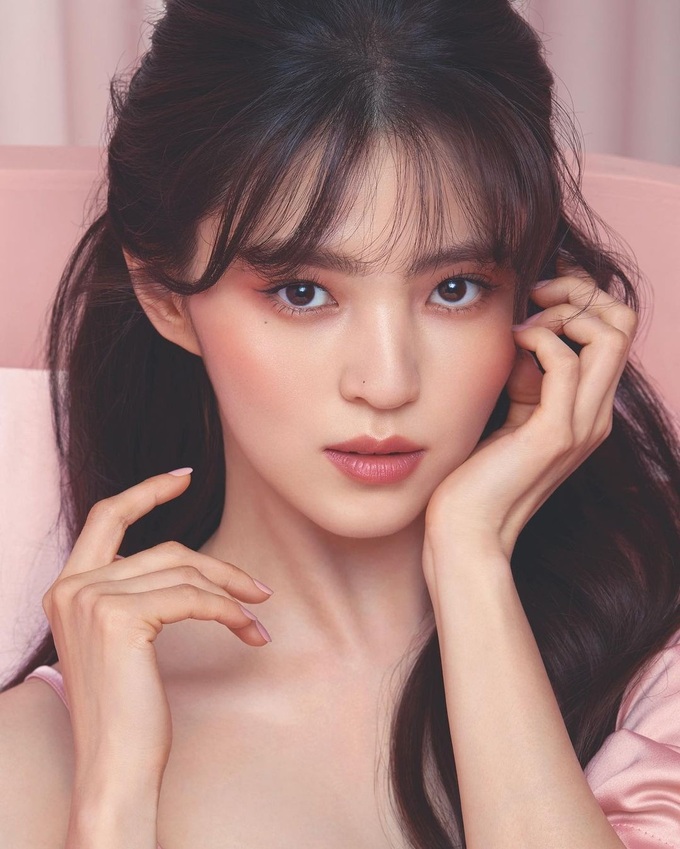 Some people also questioned the Marriage World actress who is having psychological problems. "Han So Hee, are you okay?", "I'm really worried about these paintings, are you okay Han So Hee?" … are common questions that fans leave on the actress's Instagram page.
To questions from fans, the actress did not respond. This is the first time Han So Hee has posted sad moods and confusing pictures. Previously, on her personal page, she only shared photos related to her work.
In addition, there is speculation that the actress's new post may be part of a series of promotional activities for her new project. Currently, Han So Hee's side and the actress's agency have not responded.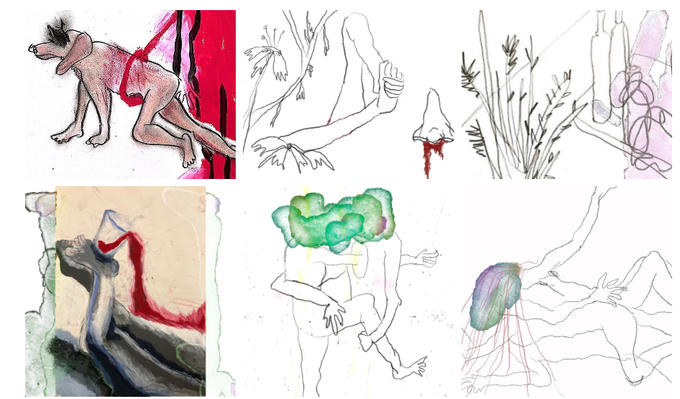 Recently, Han So Hee suffered an injury on the set of Gyeongseong Creature, which caused her to take a break from work for a while and be hospitalized. South Korean media said the actress injured her eye after a scene and was taken to hospital for emergency treatment.
The agency representing the actress shared, "Han So Hee injured her face while filming an action scene for the movie Gyeongseong Creature. The actress went to the emergency room immediately. Currently, she has received emergency treatment. Fortunately, it was a minor injury. She won't need surgery. All the staff on set were concerned, as the wound on the face could leave scars. So she decided to take a temporary break and would not be able to resume filming immediately. She plans to take a short break before resuming filming."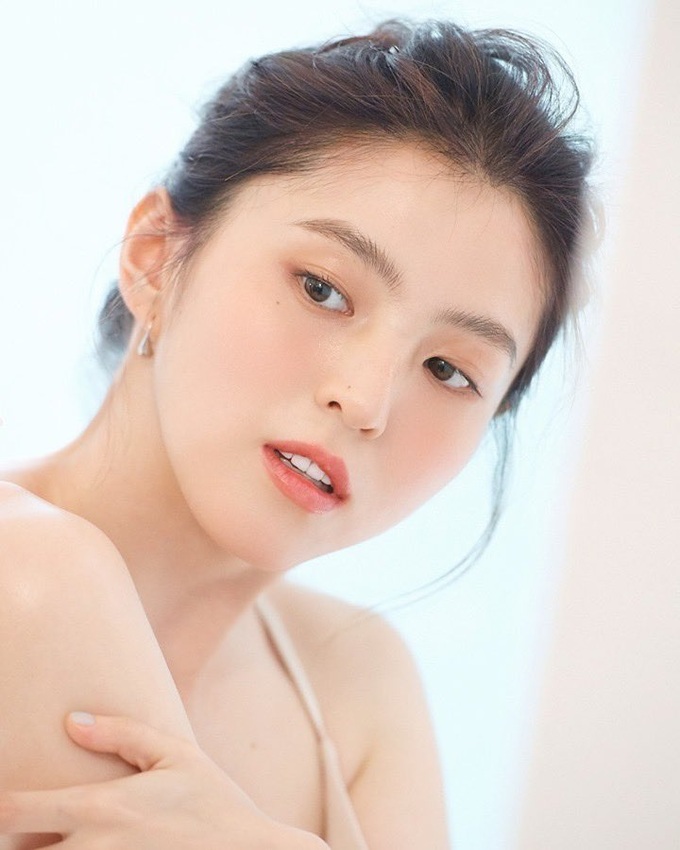 On August 11, Xports News updated Han So Hee's agency 9ato Entertainment: "Currently, kyungseong creature continues filming without Han So Hee. The actress is scheduled to return to the crew next week. Due to the injury, she was unable to wear makeup. So the exact date she's back in filming will be set later."
Han So Hee also reassured fans after the accident, "People are very worried about me, right? I'm fine. I'm spending time at home resting and drawing. I haven't had time for myself in a long time."
According to Starnews, Han So Hee is scheduled to return to the set on August 16. The fact that Han So Hee's character in the drama does not require too much makeup, also helps to return soon.
Kyungseong Creature is the latest film project of the actress born in 1994. The film belongs to the genre of horror films, set in the dark ages of 1945. The film tells the story of two people who face a strange creature and fight for survival. Park Seo Joon plays the male lead Jang Tae Sang and Han So Hee takes on the role of Yoon Chae Ok , a person who can master the use of weapons.
Han So Hee, born in 1994, is currently one of the most expensive actresses in Korea. She joined the Korean entertainment industry as a photo model and then encroached on cinema. With her beautiful appearance and acting efforts, she has achieved success in the last two years.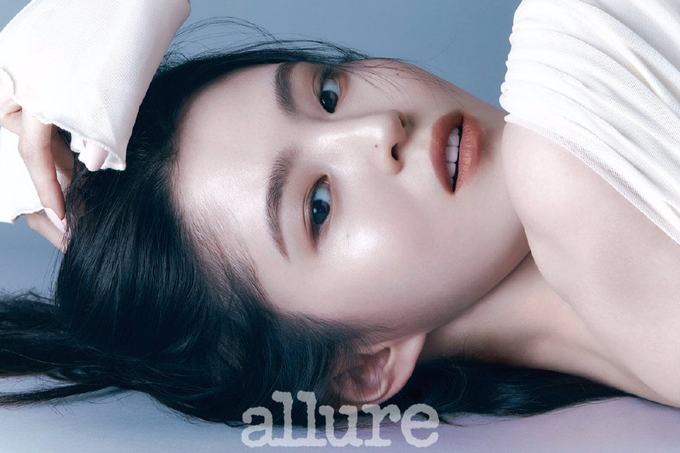 The film helped her become known to Asian audiences as the obnoxious little tam character in the tv series Project World of Marriage. In 2021, she shone with the female party image in the action film project My Name, or the image of the daring girl in Nevertheless. Bothare successful tv collaborations between South Korea and Netflix. This year, Han So Hee will reappear in films such as Soundtrack 1 and K Project.
Last March, according to a poll by KingChoice (Korea) to find the most beautiful actress on the screen in Korea right now, Han So Hee was in the top 15 with the 9th position. The poll garnered more than 1 million votes for 30 different artists. According to fan reviews, the sweet, charming beauty makes Han So Hee one of the new sexy icons of the kimchi screen.
Han So Hee's career path was not easy. In early 2022, she suddenly became the media spotlight when a person accused the actress' biological mother of misappropriating and scamming nearly 85 million won (nearly 1.6 billion).
Accordingly, this woman applied for a loan from an acquaintance from February 2018 to September 2019. He also promised to pay interest to the lender along with paying the entire loan.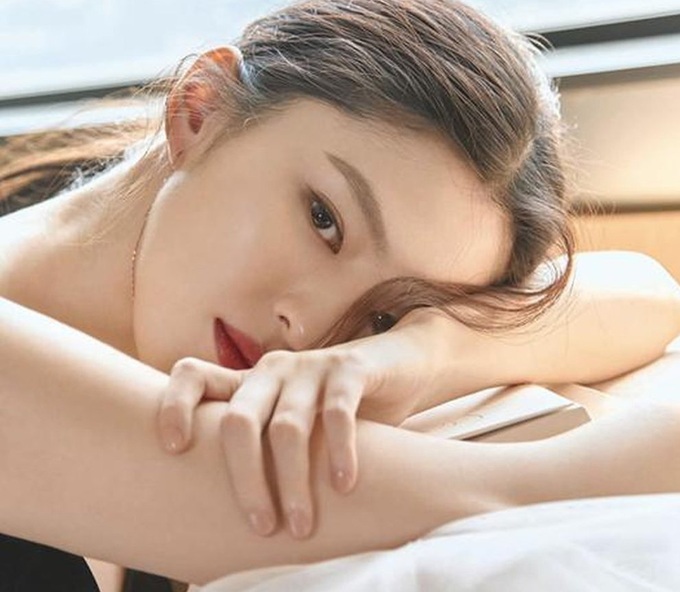 The victim transferred 12 times to a bank account named Han So Hee with an amount of up to 31 million won (more than 577 million VND). All the while, despite contacting for the money back, the victim still did not receive a response. Therefore, this person decided to sue the mother of the famous actress for fraud.
At the noise of his biological mother, Han So Hee spoke up. She said she had nothing to do with her mother's debt and would let her deal with it herself. In an interview with former entertainment reporter Lee Jin Ho, the famous actress' mother said, "It's my fault for not paying my debts on time. I will work hard to repay the debt without filing for bankruptcy."
This isn't the first time actress Han So Hee's mother has been involved in loans. In July 2020, Han So Hee said in an interview, "I learned a lot from my mother's debt after I turned 20. I had to pay my debts for her before I joined the entertainment industry. I learned from debt collectors about my mother using my name to borrow money and not pay. I had the wrong idea that as long as I helped her pay off her debts, everything would be fine. But not because then there are many other victims."
Source: Instagram/Naver/Allkpop
BUI TUAN – LINKPIZ.COM