A king cobra more than 3 m long, weighing 2.6 kg broke into the school in Ha Tinh. Thankfully, the teachers promptly discovered and handed it over to the authorities.
On the afternoon of May 11, information from Vu Quang National Park, Vu Quang district, Ha Tinh said that the unit has just received a king cobra handed over by Ky Anh District Forest Ranger District in collaboration with Ky Son Secondary School.
Earlier, on the morning of the same day, some teachers of Ky Son Secondary School discovered that the king cobra was caught in the nets surrounding the school's exercise yard, so they were arrested.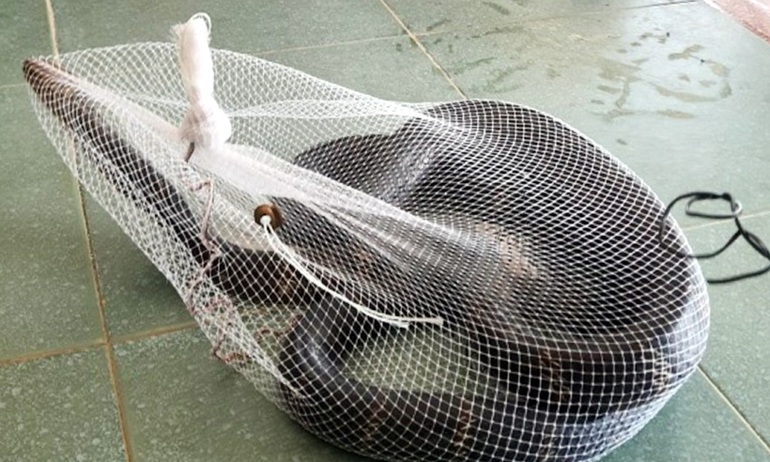 School leaders reported to Ky Anh District Forest Ranger County to coordinate the handover to the authorities. This king cobra is more than 3 m long, weighs 2.6 kg.
After receiving, Vu Quang National Park continues to monitor, care, and then proceed to release the king cobra into the natural environment.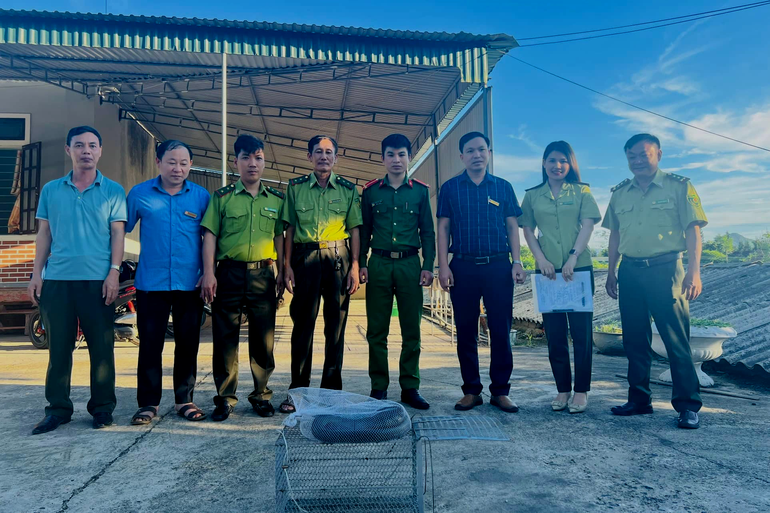 SOURCE: DANG LAN
By : Dang Lan