The top 15 most beautiful contestants in the Miss Sports Vietnam pageant impress with their hot bodies in bikini outfits and sports training equipment to show their strength and energy.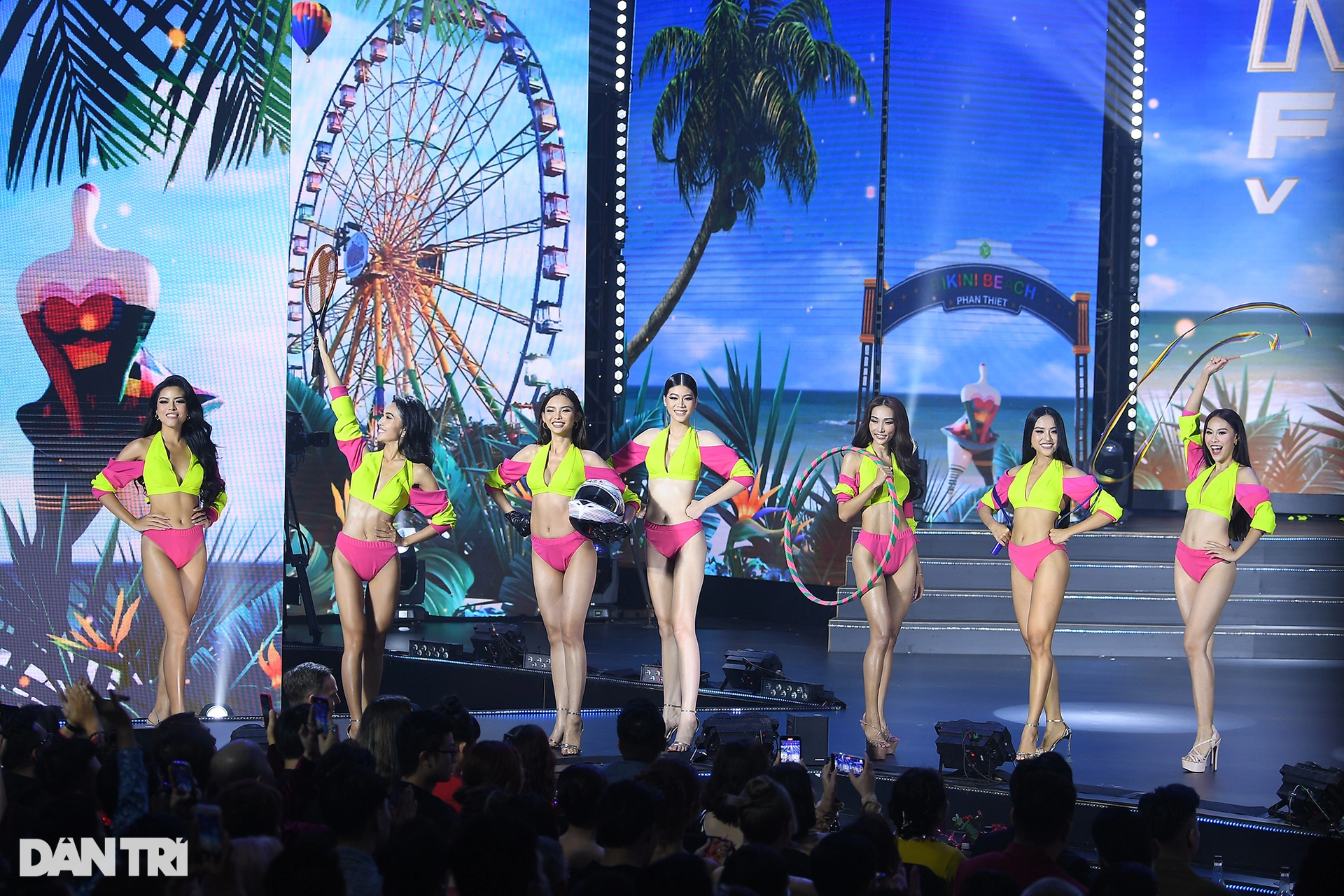 The most exciting and attractive audience finale of Miss Sports Vietnam 2022 at Nguyen Du Gymnasium (District 1, HCMC) is a sportswear show (bikini combined with sports equipment).
The bikini outfits of the contestants are designed in blue and pink colors, with a fresh sports style, quite fancy. According to a jury member, this is also a novelty that contributes to the highlight of the sports beauty contest.
The bikini costume contest featured top 15 contestants, which took place right after the self-referential combined co-performance of the Top 30 contestants.
The sections showed their strength, while showing off the strengths of the contestants' bodies.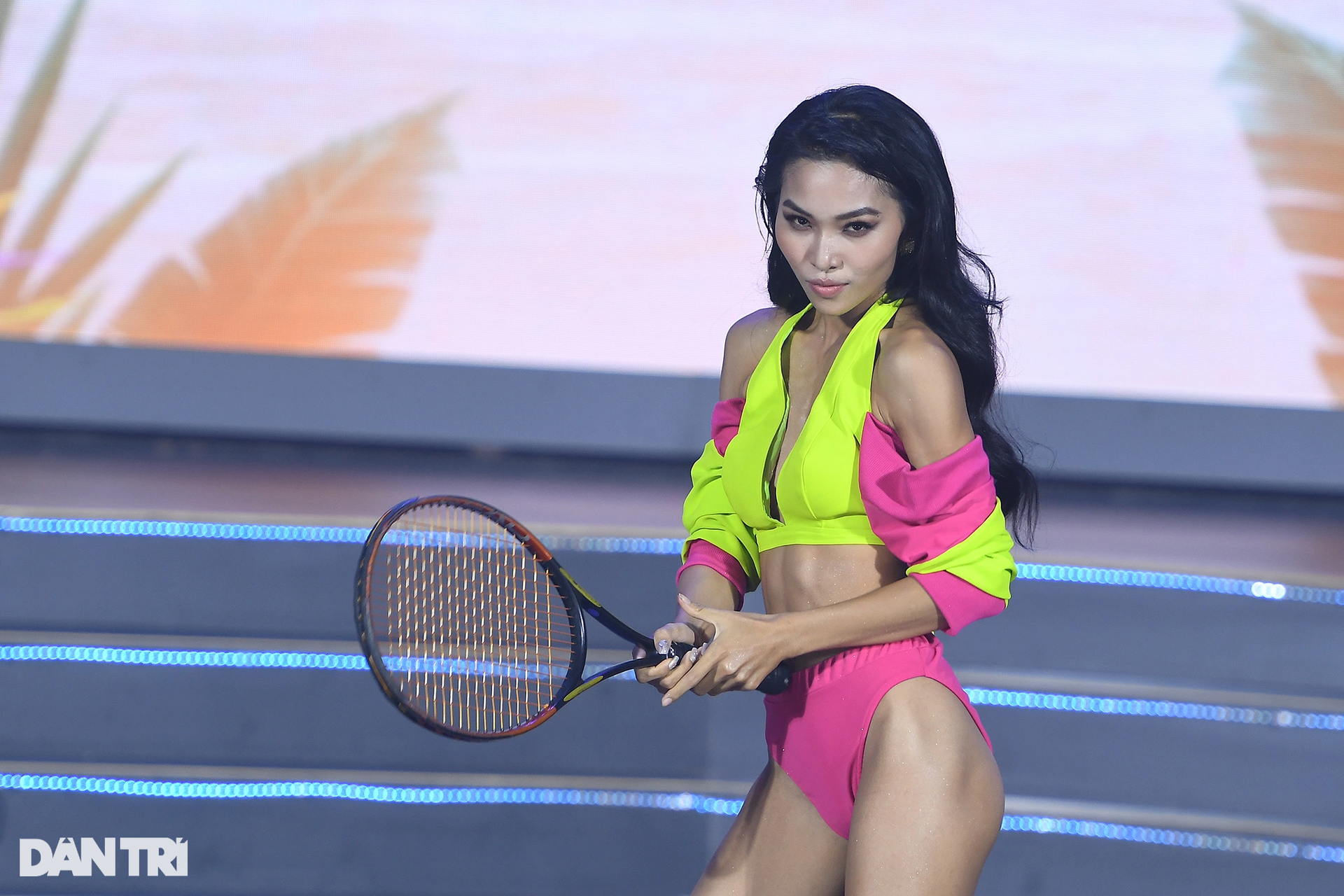 Nhiều dụng cụ thể thao như: Dây nhảy, vợt tennis, tạ tay, gậy đánh golf… được các thí sinh dùng làm đạo cụ trình diễn đưa lên sân khấu tạo không khí sôi động, hứng khởi và tràn đầy năng lượng.
Thí sinh Lê Xuân Anh (Tiktoker Lê Bống) với màn trình diễn bikini kết hợp với cung tên. Sau đó Xuân Anh chỉ dừng chân ở Top 10.
Phần biểu diễn của thí sinh Lê Phương Thảo (sinh năm 1994) với gậy đánh golf. Khép lại đêm diễn, Lê Phương Thảo đạt danh hiệu Á hậu 1.
Thí sinh Chu Thị Ánh (sinh năm 1997, đến từ Thanh Hóa) hiện là một giáo viên hình thể. Cô cao 1,72m, số đo hình thể 84-61-95cm. Chu Thị Ánh đoạt danh hiệu Á hậu 2.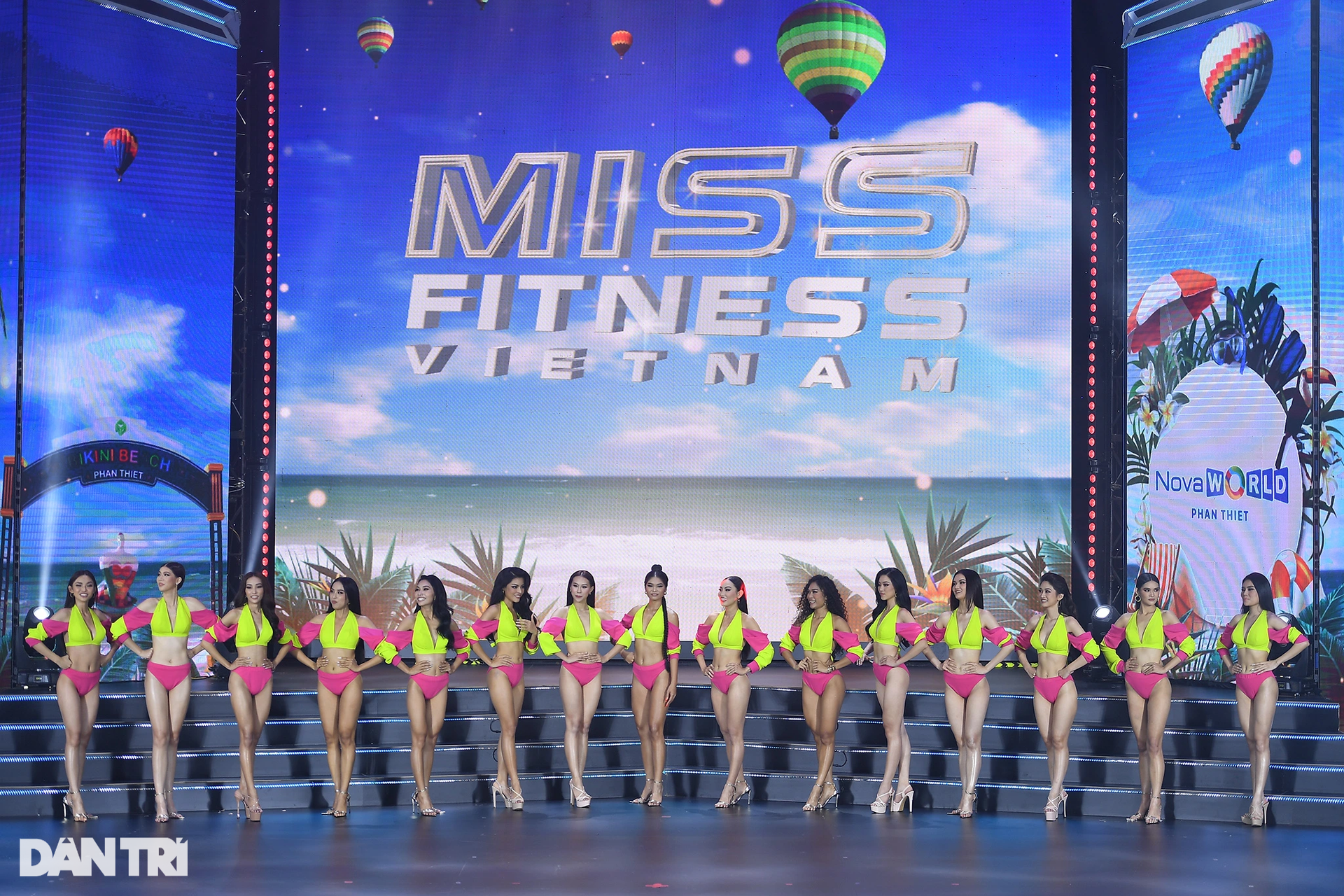 "Sensuality and strength are an important key for the sportswear competition (bikini combined with sports equipment) to score in the eyes of the audience," a jury member shared after the finale press conference.
SOURCE : DAN TRI
HOANG QUYEN – LINKPIZ.COM