From now on, your mother and grandmother do not have to worry about the rain and wind, cold anymore. I'm so happy," Nguyen Thi Hoan said over and over again.
On the morning of May 10, representatives of The People's Daily along with the government of Vo Liệt commune (Thanh Chuong district, Nghe An), thanh Tien village staff and representatives of the family made the inauguration ceremony of Ms. Nguyen Thi Hoan's house. Ms. Hoan is the character in the article: "Choking on the dream of a 9-year-old "carrying" her mother epilepsy, cerebral palsy, frail old woman" published in The People's Daily in January 2022.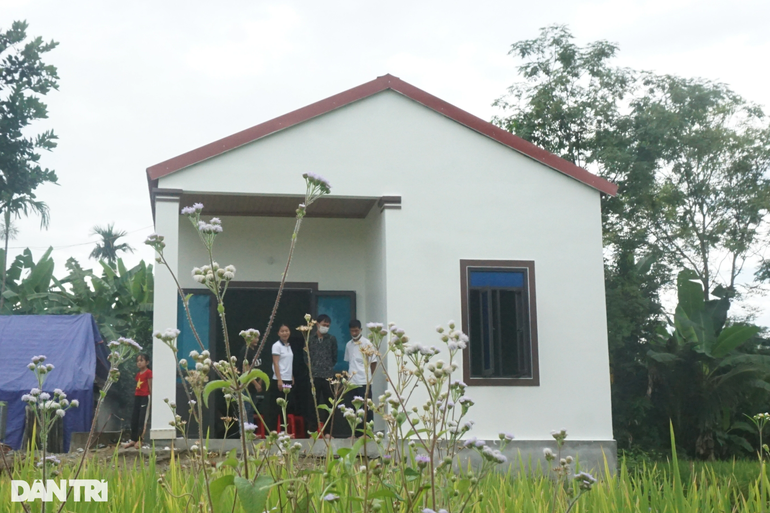 Hoan is a single mother with epilepsy, raising her son Nguyen Danh Ngoc with cerebral palsy and an elderly mother. Nguyen Thi Thao Hien, Hoan's daughter, was only 9 years old but had to carry her family when her mother became ill. All 4 grandchildren and their mother live in the house of love of Nguyen Thi Xuan, maintaining a minimum of living from the amount of social protection of Ngoc and the love of the village.
After the circumstances were published in The People's Daily, the family received nearly VND 400 million (1700 USD) in support from readers and many social organizations. After discussing and agreeing with the family, the local government decided to use some of the money to build a new house for Hoan's family, replacing the house of love that was too cramped and degraded.
On March 4, construction began. After 2 months of construction, the new house of Ms. Hoan's family has been completed and handed over and put into use with an area of 90m2, including living room, 2 bedrooms, kitchen and closed toilet works.
"The entire cost from materials, wages and other expenses incurred is more than 300 million. All construction funds are made detailed reports, ensuring publicity and transparency under the close supervision of village officials and family representatives" said Mr. Pham Van Long – Thanh Tien neighborhood chief.
The remaining amount of more than 94 million VND was spent 80 million as a savings book, more than 14 million was handed over to Ms. Hoan to spend and buy more in the family.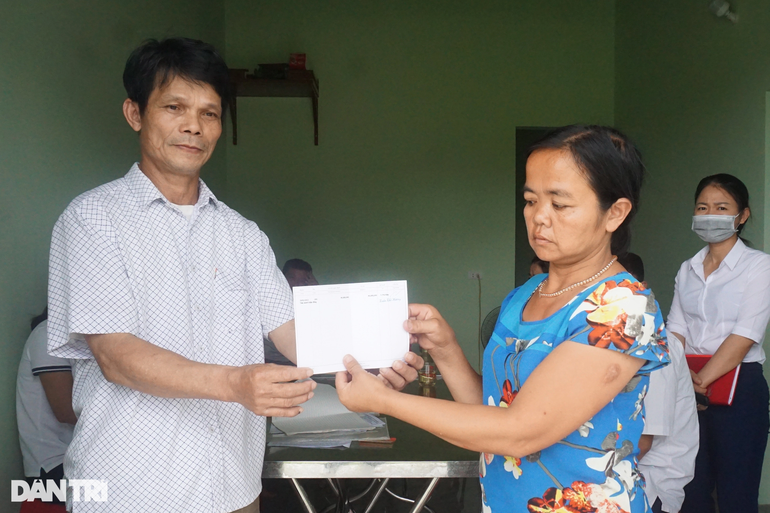 "We greatly appreciate the heart of readers of The People's Daily and the military leaders who have encouraged, shared and supported the funding for Ms. Hoan's mother and daughter to have a cozy and spacious house," Mr. Long added.
Present at the inauguration ceremony, Ms. Nguyen Thi Vinh – Chairman of Vo Liệt Fatherland Front thanked The People's Daily and readers for accompanying the locality to take care of the difficult situation in the area. Ms. Vinh also wishes that from the help of everyone, Ms. Hoan will try harder to be able to overcome the situation, raise elderly mothers, children, avoid expecting,.
During the session, Ms. Nguyen Thi Hoan was busy leading visitors to her house, always boasting "I am so happy, so happy. From now on, my grandmother and mother no longer have to worry about the cold rain and wind. I haven't dreamed of having a home in my whole life. I'm in my new house and I still can't believe it."
SOURCE: DANTRI
TRAN CANH – LINKPIZ.COM