ON THE EVENING OF MAY 7, THE NEW HI VERSION OF THE POLAR FOX ALPHA S WAS LAUNCHED. AS THE WORLD'S FIRST MASS PRODUCTION CAR EQUIPPED WITH HI HUAWEI'S FULL-STACK INTELLIGENT CAR SOLUTION, THE NEW HI VERSION OF JIHU ALPHA S IS DIVIDED INTO TWO VERSIONS: ADVANCED VERSION AND ADVANCED VERSION, THE ADVANCED VERSION IS PRICED AT 397,900 YUAN, AND THE HIGH-END VERSION IS PRICED AT 429,900 YUAN.
IN THE EVENING, LIU YU, DEPUTY GENERAL MANAGER OF BAIC GROUP AND CHAIRMAN OF BAIC BJEV, AND YU CHENGDONG, MANAGING DIRECTOR OF HUAWEI TECHNOLOGIES CO., LTD., CEO OF TERMINAL BG, AND CEO OF INTELLIGENT VEHICLE SOLUTIONS BU, JOINTLY LAUNCHED A "PLATFORM" FOR THE NEW HI VERSION OF JIHU ALPHA S, WHICH SHOWS THE HIGH DEGREE OF IMPORTANCE ATTACHED TO THEM.
at a time when beijing's epidemic prevention policies are becoming more and more stringent, yu chengdong still flew from shenzhen to beijing to participate in the entire process of listing activities, which also reflects huawei's emphasis on the jihu car.
"the strongest autonomous driving system"?
ALTHOUGH REN ZHENGFEI AND HUAWEI HAVE REPEATEDLY MADE IT CLEAR THAT THEY WILL NOT BUILD CARS SINCE 2020, HUAWEI HAS BEEN EVERYWHERE IN THE DOMESTIC AUTOMOTIVE INDUSTRY. AS A VETERAN ICT PARTS SUPPLIER, HUAWEI HAS BECOME A "FRAGRANT FOOD" FOR MANY DOMESTIC CAR COMPANIES TO COOPERATE WITH.
Huawei's current cooperation with car companies generally includes its Hongmeng intelligent cockpit, electric platform, and intelligent driver assistance system, while the cooperation model includes being a supplier of components and technology, participating in design, and jointly establishing sub-brands. Among them, the most concerned is the full set of HI (HUAWEI IN CAR) solutions provided by Huawei for vehicles. The system includes full-stack smart car solutions such as Huawei's DriveONE high-voltage electric platform, HarmonyOS smart cockpit, and Huawei's high-end intelligent driver assistance system ADS.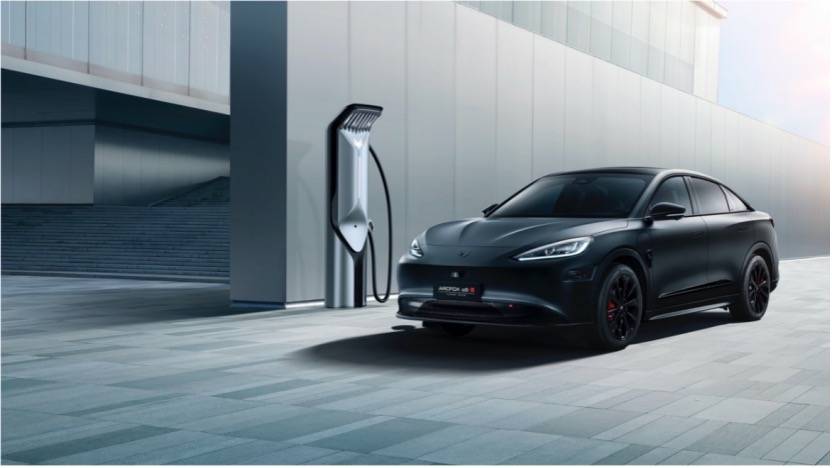 THE NEW HI VERSION OF THE POLAR FOX ALPHA S IS THE FIRST MODEL TO BE APPLIED AND MASS-PRODUCED WITH HUAWEI'S HI FULL-STACK INTELLIGENT VEHICLE SOLUTION. IN ADDITION TO THE JIHU, A SUBSIDIARY OF BAIC GROUP, HUAWEI HAS ALSO REACHED COOPERATION WITH CHANGAN AUTOMOBILE AND GUANGZHOU AUTOMOBILE GROUP TO JOINTLY DEVELOP HI VERSIONS OF MODELS. HOWEVER, HUAWEI'S COOPERATION WITH THE LATTER TWO HAS NOT YET BEEN OFFICIALLY LISTED, SO AS THE ONLY HI VERSION ON THE MARKET, THE NEW HI VERSION OF THE POLAR FOX ALPHA S HAS ATTRACTED MUCH ATTENTION.
Official information shows that the new HI of the Polar Fox Alpha S has significantly improved compared with the ordinary version in terms of motor performance and charging speed: it is equipped with Huawei's DriveONE dual-motor intelligent four-wheel drive system with only 3.5 seconds to accelerate from 100 kilometers; Huawei's AI high-voltage flash charging platform supports fast charging, and the power from 30% to 80% only needs to be charged for 15 minutes.
In terms of intelligent cockpit, the HI version of the smart cockpit is equipped with a high-performance Kirin car machine module, running harmony OS car machine operating system, specially for the vehicle scene to create voice control, visual perception, car payment, seamless circulation and other core capabilities, deep integration with the application, to build a smart travel space, bringing a thousand people, the Internet of Everything, intelligent interaction, sustainable growth of the cockpit experience.
THE ABOVE TWO MODULES ARE AT THE UPSTREAM LEVEL IN THE INDUSTRY IN TERMS OF PARAMETERS AND CONFIGURATION, BUT WHAT ATTRACTS MORE ATTENTION TO THE INDUSTRY IS ANOTHER MODULE OF HUAWEI'S HI SYSTEM- HUAWEI'S HIGH-END INTELLIGENT DRIVER ASSISTANCE SYSTEM ADS.
it is true that in the current process of intelligent development of automobiles, each car company in the fields of three electric systems and intelligent cockpits has its own advantages and disadvantages, and the level of automatic driving ability is the highest level of intelligent car technology. during the 2021 shanghai auto show, huawei's autonomous driving technology was well received for a road test video circulating online.
SO, WHAT LEVEL OF AUTONOMOUS DRIVING CAPABILITY CAN HI PROVIDE FOR THE NEW HI VERSION OF THE FIRST MODEL EQUIPPED WITH HUAWEI'S HIGH-END INTELLIGENT DRIVER ASSISTANCE SYSTEM, THE NEW HI VERSION OF THE POLAR FOX ALPHA S? SINCE THE ACTUAL CAR HAS NOT YET BEEN DELIVERED, WE DO NOT KNOW YET. HOWEVER, THIS DOES NOT AFFECT HUAWEI'S CONFIDENCE IN THE NEW HI VERSION OF THE POLAR FOX ALPHA S'S SELF-DRIVING CAPABILITIES.
AT THE PRESS CONFERENCE ON MAY 7, YU CHENGDONG SAID THAT HUAWEI'S AUTOMATIC DRIVING SYSTEM IS THE STRONGEST AUTOMATIC DRIVING SYSTEM IN THE WORLD TODAY, AND THERE IS NO ONE. HOWEVER, HE ALSO SAID FRANKLY: "THE HARDWARE ARCHITECTURE IS THE STRONGEST, THERE IS NO ONE, BUT THE SOFTWARE STILL NEEDS TO BE POLISHED, AND IT NEEDS TO BE UPGRADED ITERATIVELY." "IN ADDITION, THE NEW HI VERSION OF POLAR FOX ALPHA S WILL BECOME MORE AND MORE INTELLIGENT.
AS FAR AS THE NEW HI VERSION OF THE POLAR FOX ALPHA S IS CONCERNED, ITS BODY IS EQUIPPED WITH 3 LIDAR, 6 MILLIMETER WAVE RADAR, 13 CAMERAS AND ULTRASONIC RADAR WITH A TOTAL OF 34 SENSORS, AND THE OFFICIAL SAID THAT IT CAN ACHIEVE 360-DEGREE FULL COVERAGE OF FUSION PERCEPTION CAPABILITIES, AND THE DETECTION DISTANCE IS UP TO 250 METERS. COMBINED WITH ITS MDC 810 INTELLIGENT DRIVING CALCULATION PLATFORM WITH A COMPUTING POWER OF UP TO 400 TOPS, IT CAN REALIZE PARKING LOTS, URBAN AREAS, AND HIGH-SPEED FULL-SITE ATTRACTION-TO-POINT TRAFFIC SOLUTIONS.
THE NEW HI VERSION OF THE POLAR FOX ALPHA S WITH HI BLESSING IS INDEED QUITE POWERFUL IN TERMS OF INTELLIGENT DRIVING HARDWARE CONFIGURATION, COMPARED WITH THE NORMAL VERSION, THERE ARE 3 MORE LIDAR, 1 MILLIMETER WAVE RADAR, AND 7 CAMERAS. NOT ONLY THAT, IN TERMS OF HARDWARE CONFIGURATION, IT IS NO LESS THAN THE XIAOPENG P5 THAT WAS PREVIOUSLY EQUIPPED WITH DUAL LIDAR, AND ITS RADAR MAXIMUM DETECTION DISTANCE IS ALSO MORE THAN 100 METERS HIGHER THAN THE LATTER, WHICH IS AT THE SAME LEVEL AS TESLA THAT TAKES A PURE VISUAL AUTOPILOT PROGRAM.

the hardware configuration is strong, and it does provide the foundation for high-level autonomous driving capabilities. but does high configuration necessarily mean that autonomous driving technology is superior?
ZHANG XIANG, DEAN OF THE NEW ENERGY VEHICLE TECHNOLOGY RESEARCH INSTITUTE OF JIANGXI NEW ENERGY TECHNOLOGY VOCATIONAL COLLEGE AND AN AUTOMOTIVE ANALYST, BELIEVES THAT THE MOST PROMINENT FEATURE OF THE NEW HI VERSION OF THE POLAR FOX ALPHA S EQUIPPED WITH HUAWEI'S HIGH-END AUTOMATIC DRIVING SYSTEM IS THAT IT IS EQUIPPED WITH 3 LIDARS, WHICH IS THE CURRENT INDUSTRY'S MOST IMPORTANT AUTOMATIC DRIVING SENSING ELEMENT. HOWEVER, IN THE CASE OF XIAOPENG P5, WHICH IS ALSO EQUIPPED WITH LIDAR AND HAS BEEN LISTED LAST YEAR, ITS AUTOMATIC DRIVING SOFTWARE SYSTEM HAS NOT BEEN LAUNCHED FOR A LONG TIME, MAKING IT DIFFICULT TO FULLY EXERT ITS HARDWARE STRENGTH. THEREFORE, FOR HUAWEI'S HIGH-END AUTOMATIC DRIVING SYSTEM, WHICH HAS JUST BEEN LISTED AND HAS NOT BEEN VERIFIED ON A LARGE SCALE, ITS REAL SELF-DRIVING CAPABILITY MAY NOT HAVE REACHED THE L3 LEVEL LEVEL, NOR IS IT AS GOOD AS TESLA AND OTHER HEAD MANUFACTURERS.
THE LEVEL OF HUAWEI HI'S HIGH-END INTELLIGENT DRIVING SYSTEM MAY STILL NEED TO BE EXPERIENCED AFTER THE DELIVERY OF THE NEW HI VERSION OF POLAR FOX ALPHA S.
the channel model remains to be solved
AS A TECHNOLOGY COMPANY, HUAWEI AND CAR COMPANIES NOW HAVE A VARIETY OF WAYS TO COOPERATE. IN ADDITION TO THE HI MODEL RESPONSIBLE FOR HUAWEI'S SMART CAR SOLUTION BU, HUAWEI TERMINAL BG ALSO COOPERATES WITH CYRUS THROUGH HUAWEI SMART SELECTION MODE.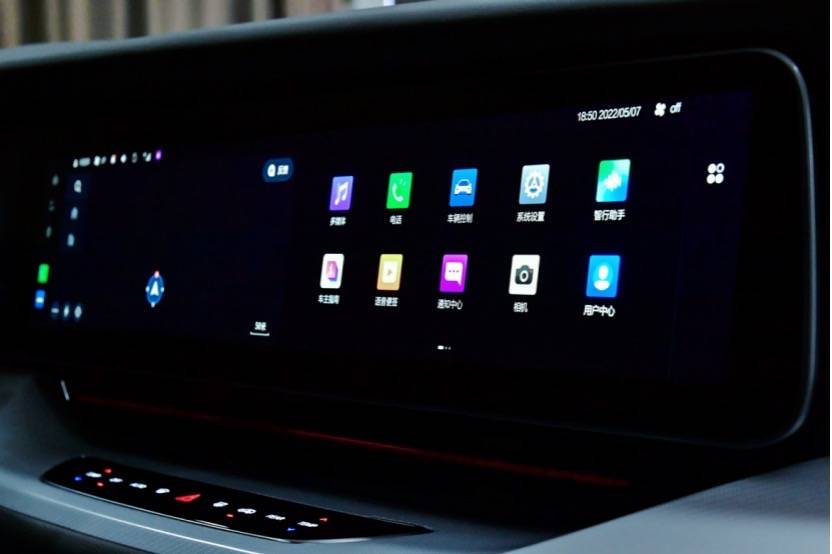 ALTHOUGH IT BECAME POPULAR AFTER LAST YEAR'S AUTO SHOW WITH THE NEWS OF COOPERATION WITH HUAWEI, THE SALES OF TWO ORIGINAL MODELS OF JIHU, ALPHA S AND ALPHA T, WERE EVEN WORSE THAN THE CYRUS SF5. ACCORDING TO THE DATA OF THE ASSOCIATION OF AUTOMOBILE MANUFACTURERS AND THE CHINA AUTOMOBILE ASSOCIATION, THE COMBINED MONTHLY SALES OF THESE TWO MODELS HAVE LONG HOVERED BETWEEN HUNDREDS AND MORE THAN 1,000 VEHICLES. AS TWO MAIN MODELS, THIS IS NOT ONLY LESS THAN THE SALES VOLUME OF "WEI XIAOLI" IN THE SAME PERIOD, BUT EVEN LEFT BEHIND MODELS SUCH AS THE MORE EVENING MARKET, SUCH AS THE EXTREME KRYPTON 001.
THEREFORE, THE HI VERSION OF THE POLAR FOX ALPHA S, IN ADDITION TO HUAWEI'S TECHNICAL EMPOWERMENT, WHETHER THE CHANNEL SIDE CAN ENTER THE HUAWEI SMART SELECTION MODE MAY ALSO BE RELATED TO THE FUTURE SALES OF THIS CAR.
however, the polar fox side does not seem to want to give up its dominance in marketing.
YU CHENGDONG SAID THAT IN THE HI COOPERATION MODEL, JIHU IS THE MAIN BODY OF OPERATION AND HUAWEI IS THE ASSISTANCE. PART OF THE RETAIL SALES OF THIS CAR MAY BE SOLD BY HUAWEI, BUT THE MAIN BODY IS STILL THE SALES NETWORK AND SALES SYSTEM OF JIHU AND BAIC, AND HUAWEI ONLY PROVIDES PART OF THE RETAIL EXPERIENCE STORE FOR DISPLAY.
yu chengdong's statement can be seen as huawei's sales channels may not give sales support to a wide range of stores like xilisi in sales channels, which may also be related to beiqi blue valley's extensive self-operated system.
in 2022, the jihu brand will enter 60 cities and build 100 new stores, with a total of 186 stores.
zhang xiang also told che yun that huawei's support for jihu in terms of sales channels may be relatively limited, and it should be mainly to provide publicity support to jihu.
che yun summary
IN FACT, AS A PARTNER OF THE NEW HI VERSION OF JIHU ALPHA S, JIHU MOST NEEDS TO IMPROVE BRAND RECOGNITION AND SALES; BAIC NEEDS TO USE JIHU TO BOOST THE MARKET PERFORMANCE AND POSITIONING OF NEW ENERGY VEHICLE PRODUCTS; AND HUAWEI, IT IS MOST NECESSARY TO USE THIS FIRST HI VERSION OF THE MODEL TO LAUNCH THE "FIRST SHOT" OF ENTERING THE AUTONOMOUS DRIVING INDUSTRY AND CONFIRM ITS OWN LEVEL IN THIS FIELD.
PREVIOUSLY, THE HUAWEI HONGMENG INTELLIGENT COCKPIT EQUIPPED WITH THE Q&I M5 HAS BEEN RECOGNIZED BY MANY CAR OWNERS, AND THE INTELLIGENCE LEVEL AND FLUENCY OF ITS VEHICLE-MACHINE SYSTEM HAVE INITIALLY CONFIRMED EXCELLENT PERFORMANCE. THE PERFORMANCE OF THE POLAR FOX HI VERSION IN TERMS OF INTELLIGENT DRIVING WILL ATTRACT MUCH ATTENTION.
THEREFORE, IF IT CAN PLAY A GOOD ROLE IN THE INTELLIGENT DRIVING TECHNOLOGY THAT IS MOST CONCERNED IN THE INDUSTRY AND OUTSIDE, THEN HUAWEI'S AUTONOMOUS DRIVING TECHNOLOGY AND ABILITY LEVEL WILL BE MORE RECOGNIZED, WHICH IS OF POSITIVE SIGNIFICANCE FOR BOTH HUAWEI AND JIHU. WE WILL CONTINUE TO PAY ATTENTION TO HOW HUAWEI'S HI PLAN PERFORMS
SOURCE: SHOHU
BY : Jang Long