Made in Vietnam is having a certain "catfish effect" on China's manufacturing. Its development brings a sense of urgency and pressure to China's manufacturing industry, but at the same time, it is also stimulating its deep vitality and stimulating China's manufacturing to upgrade faster.
Oral / Wu Xiaobo (WeChat Public Account: Wu Xiaobo Channel)
Recently, Vietnam has attracted much attention due to its outstanding performance in foreign trade exports.
According to data released by the General Administration of Vietnam Customs, in the first quarter of this year, Vietnam's exports of goods reached 89.1 billion US dollars (about 584.2 billion yuan), a year-on-year increase of 13.4%. Among them, the export value in March reached 34.7 billion US dollars (about 227.5 billion yuan), a year-on-year increase of 14.8%.
What is the concept of such export scale and growth rate?
Shenzhen, China's largest export city, exported about 120 billion yuan in goods in March this year, down 14% year-on-year, and only about half of Vietnam's exports.
Even compared with the entire Guangdong province, Vietnam's export performance is not inferior – Vietnam 's export value in March has reached 60% of the entire Guangdong province.
For a simple comparison, the population of Vietnam is 98 million, and Guangdong is 120 million. Vietnam's total GDP last year was about 362.6 billion US dollars (about 2.3 trillion yuan), while the GDP of Guangdong Province in 2021 is 12.4 trillion yuan.
Therefore, in terms of the total economic volume, Vietnam is only about one-sixth of Guangdong's, but its export volume can account for 60% of Guangdong's. Isn't this surprising?
If calculated at the current growth rate, Vietnam's exports will surpass Guangdong in a few years.
Vietnam's exports over the years ( unit : billion US dollars)
In the short term, the growth of Vietnam's foreign trade has a lot to do with changes in its epidemic prevention policy.
In 2021, due to the spread of the delta virus, the Vietnamese government has adopted a strict on-site control policy, including requiring factories to implement an anti-epidemic model of "three on-site" (on-site production, on-site dining, on-site accommodation).
Later, as the epidemic eased, Vietnam began to relax the closure and control measures. However, the scene that the Vietnamese government expected to see the resumption of work and production to activate the economy did not appear. Instead, an unexpected event occurred – millions of workers chose to flee the severe epidemic of the new crown epidemic. Southern industrial zone, back to the countryside.
This has led to production interruptions for many companies, causing supply chain crises, making it difficult for companies to deliver their original orders and a serious decline in the number of new foreign trade orders.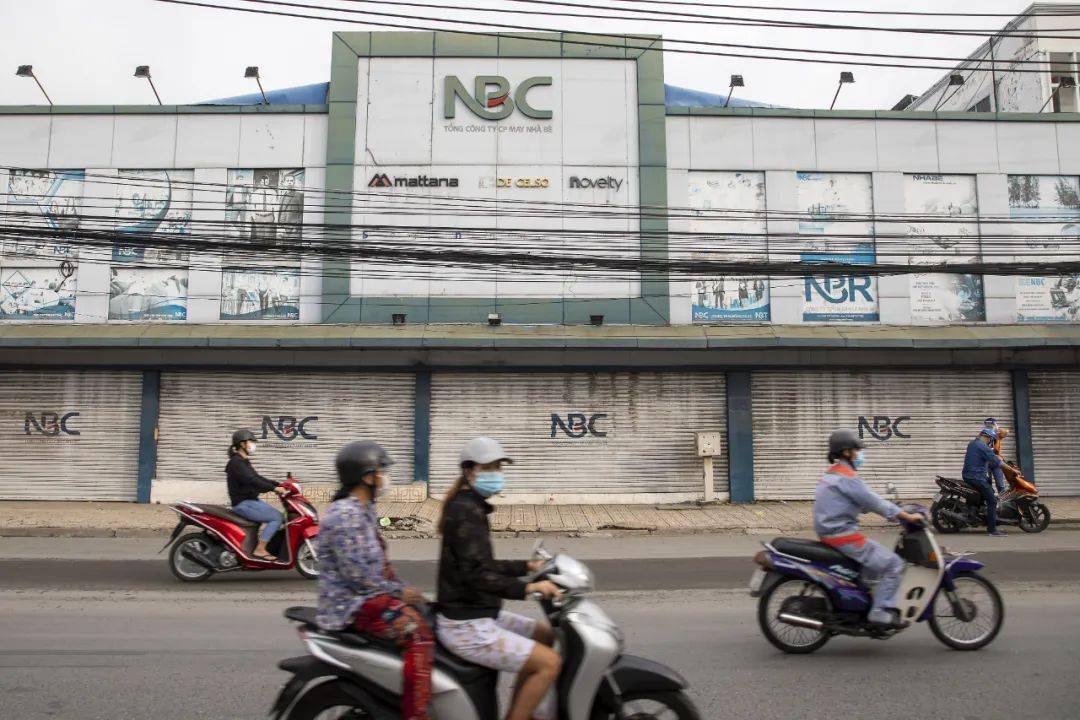 Workers in Ho Chi Minh City on their way home
After the beginning of this year, the Vietnamese government adopted the policy of "coexisting with the epidemic", gradually opening up key cities and increasing the vaccination rate.
By the end of March this year, the third dose of the new crown vaccine for people over the age of 18 in Vietnam had reached 81%. As of March 24 this year, China had completed booster immunizations for 671.27 million people, accounting for about 47.5% of the country's total population.
An entrepreneur friend who opened a factory in Vietnam told me something real. Last month, his factory organized nucleic acid tests, and more than 460 of the nearly 1,000 workers tested positive for the new coronavirus.
What to do with so many positives? The factory announced that positive workers will go to work as usual. Negative workers can stop work and go home if they are unwilling to work with positive workers. If they feel that the problem is not serious, they can sign a letter of guarantee and continue to work.
This kind of policy sounds like a joke in China today, but it actually happened in Vietnam.
In Shenzhen, the rapid spread of the epidemic in Hong Kong in February led to obvious obstruction of Shenzhen-Hong Kong cross-border logistics, and Shenzhen-Hong Kong import and export trade occupies an important position in Shenzhen's foreign trade. In March, the local epidemic in Shenzhen spread, the supply chain was blocked, and the growth rate of foreign trade inevitably declined further.
This has created a widespread fear that Vietnam is emerging as the new "world's factory". In the process of competing with Vietnam for the global market, is Chinese manufacturing losing its competitiveness?
This concern is justified.
In recent years, manufacturing in Vietnam has posed an increasing strategic challenge to manufacturing in China. A large number of factories in Europe, America, Japan and South Korea have chosen to withdraw from China and move to Vietnam.
Compared with China, where labor costs are constantly rising, Vietnam has abundant and cheap labor resources. The current average age of the country's population is 32.9 years old, while China's is 38.8 years old.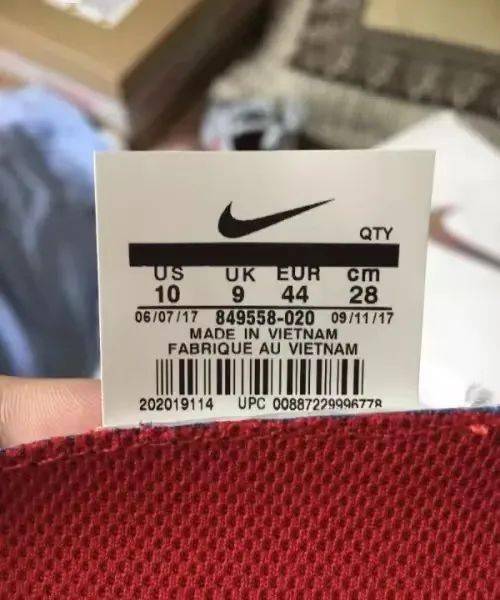 Over 50% of Nike's footwear is produced in Vietnam
In the long run, the impact of Vietnamese manufacturing on China's manufacturing industry, especially the low-end labor-intensive manufacturing industry, is obvious.
But we also have to see that at present, there is more of a complementary state between made in Vietnam and made in China.
I give two examples.
First, in March this year, the export products that contributed the most to Vietnam's exports were clothing first, followed by mobile phones, computers and other electronic equipment and spare parts, and then mechanical equipment.
Among them, Vietnam's production of the latter two types of products largely relies on production equipment, components and raw materials imported from China and South Korea (about 45% of imports are from China), and then assembled and processed.
At the same time, about 80% of Shenzhen's export products are mechanical and electrical products, which means that while Vietnam makes money from the export of mechanical and electrical products, it also contributes to Shenzhen and Guangdong's GDP to a large extent.
Second, among Vietnam's export products in March and April this year, the export volume of electronic products, components, etc. has dropped significantly. The main reason is that due to the impact of the epidemic, the production of some factories in East China and South China has come to a standstill, and the transportation of goods has also greatly decreased. Obstructed, as a result, even the supply of Vietnam's exports could not keep up.
That is to say, once there is a problem with China's supply chain, today's Vietnam will suffer along with it.
It can be said that Vietnam's role in the global industrial chain today is very similar to that of China in the 1980s and 1990s. We look at made in Vietnam today, just as Japan looked at made in China 20 years ago.
Today, Vietnam's foreign trade is still in the mode of processing and assembling for export. The added value of products is low, and there are no strong local enterprises. The structure of China's export products has been gradually optimized in decades of development, and Shenzhen has already regarded high-tech products as its main export products.
Therefore, although Vietnam has undertaken some manufacturing industries that have moved out of China with its huge cost advantage, Vietnam will still face a difficult road of industrial upgrading in the future.
In the medium and long term, the development of Vietnam's manufacturing industry and the growth of foreign trade are both challenges and opportunities for China. On the one hand, it will cause the outflow of China's low-end manufacturing industry, but at the same time it will also release more space for the development of China's high-end manufacturing industry, forcing China to carry out industrial upgrading.
Since two years ago, the Ministry of Industry and Information Technology has begun to promote the transformation of traditional manufacturing enterprises into "specialized, special and new" enterprises. Last year, there were 4,700 national-level specialized, specialized, and new "little giants" enterprises, and by the end of this year, this number will exceed 6,000.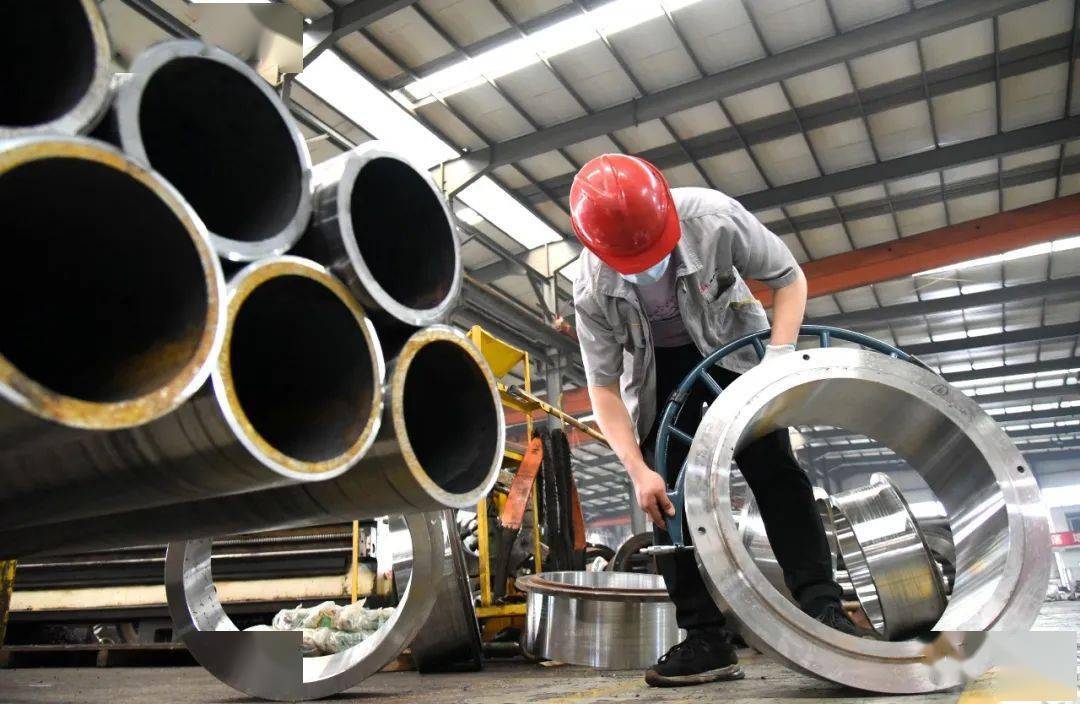 A specialized and special new "little giant" enterprise in Jiangsu
Behind these "little giants" enterprises, there are more than 100,000 small and medium-sized specialized and special new enterprises. In the near future, they will form the backbone of China's manufacturing industry.
In this sense, in the next ten years, Made in Vietnam will have a certain "catfish effect" on Made in China. Import and substitution, catching up and surpassing will constitute a basic normal state of Made in China and Made in Vietnam and even the entire Southeast Asian manufacturing circle.
Teacher Wu also talked about the following topics
Click on the picture to hear it first
▼
In the field of innovation, it is more about opening up first and establishing rules later.
In this audio, Mr. Wu and Ren Zeping talked about the impact of the epidemic on China's innovation environment.
Those areas with economic dynamism and economic growth potential, even if it is a county, its houses are worth investing in.
In this audio, Mr. Wu and Liu Deke talked about the possible changes in China's real estate market.
If "youth" is a psychological concept, it should refer to all those who retain the spirit of resistance, struggle, curiosity and compassion.
In this audio, Mr. Wu talked about the May Fourth Movement 103 years ago.
The most difficult situation in China's business is the lack of interest in "Ma".
In this audio, Mr. Wu talked about an unavoidable problem in the Chinese business world .
Become a member of "I hear Wu Xiaobo every day"
Unlock 1500+ issues of Wu Xiaobo Financial Interpretation Audio Rights
and a strong community with Wu Xiaobo as the core
SOURCE : SHOHU