After 6 years of coronation, the life of the beauty who was nicknamed "The poorest Miss Vietnam" has changed a lot. Most recently, it was rumored that she had been proposed to by the young master.
The good schoolgirl, "a little bit" was crowned Miss Vietnam 2016
Do My Linh was crowned "Miss Vietnam 2016" contest. She is from Hanoi, originally from Hai Phong (SN 1996). At the time of her coronation, she was a student at Hanoi Foreign Trade University, 1m71 tall, weighing 52 kg, measuring 3 rounds: 87 – 61 – 94.
Do My Linh lives with his family in a simple dormitory house on Hang Dao Old Town, Hanoi. My son's parents are ordinary civil servants.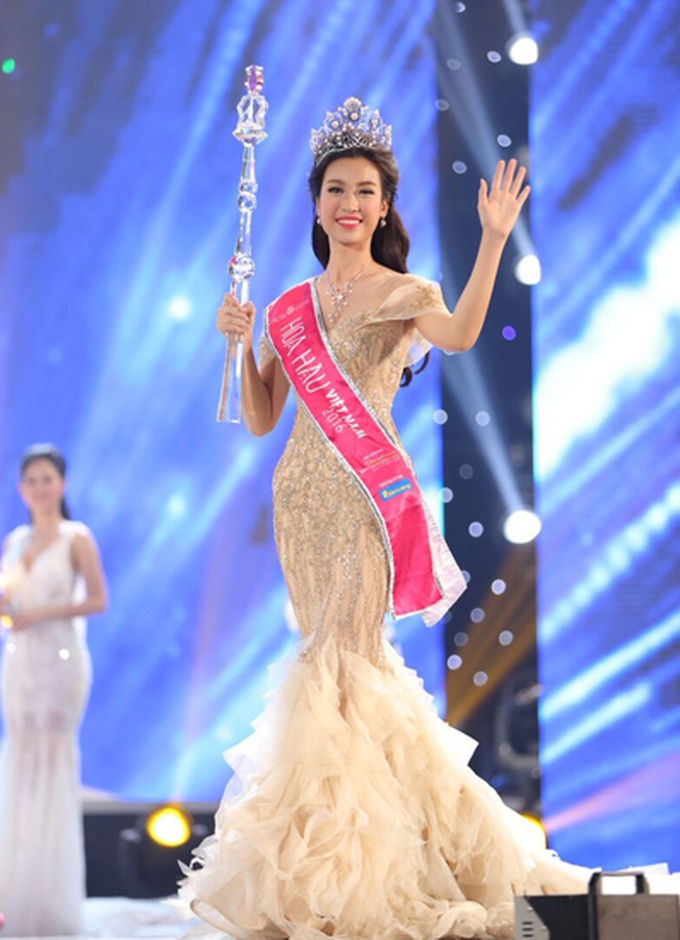 According to Ms. Nguyen Thanh Hang, Do My Linh's mother, at Linh's house is a very gentle and a little girl. However, Linh has the will to progress, listen and love people very much.
Do My Linh possesses a round face, smooth white skin and smart eyes. She is also said by many to have a very friendly smile.
Do My Linh's nickname "Vietnam's poorest miss" comes from a tweet of Do Long on her personal page. He once wrote of her as follows: "You are also the poorest of the misses I have ever worked for."
Current life and rumors about to get into the flower car with the young master
The title of Miss Vietnam can be said to have changed the life of foreign trade students. "From the moment I was crowned, I was able to take care of myself, for my sister. Sometimes I also buy gifts for my parents, although every time I buy them, I am scolded to buy miscellaneous" Do My Linh confided to Pv Tri.
After becoming famous, Do My Linh expensive advertising shows, going to events and regularly performing in major fashion shows. Stable income, Miss still preserves the image in moderation, not ostentatious even though she "implicitly" owns a collection of designer handbags, there are many items worth from a few tens of millions to hundreds of millions of dong.
At the end of her 2-year term in office, Miss Do My Linh has made many changes such as being more liberal, more open in fashion style, actively participating in jobs according to personal preferences.
Recently, Do My Linh also appeared on the golf course with Miss Ngoc Han, Huong Giang, MC Mai Ngoc, MC Thu Hoai …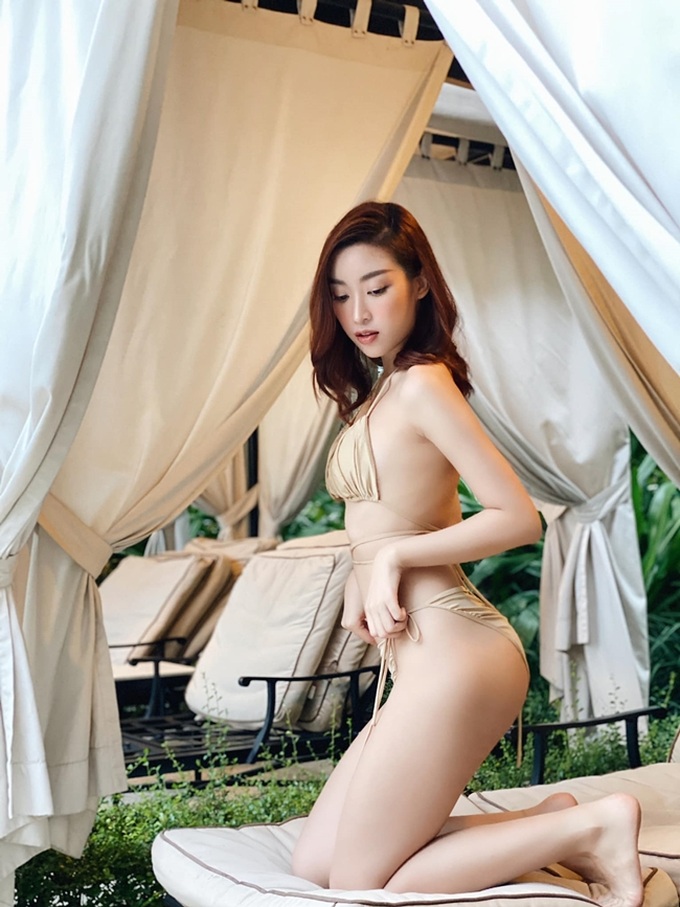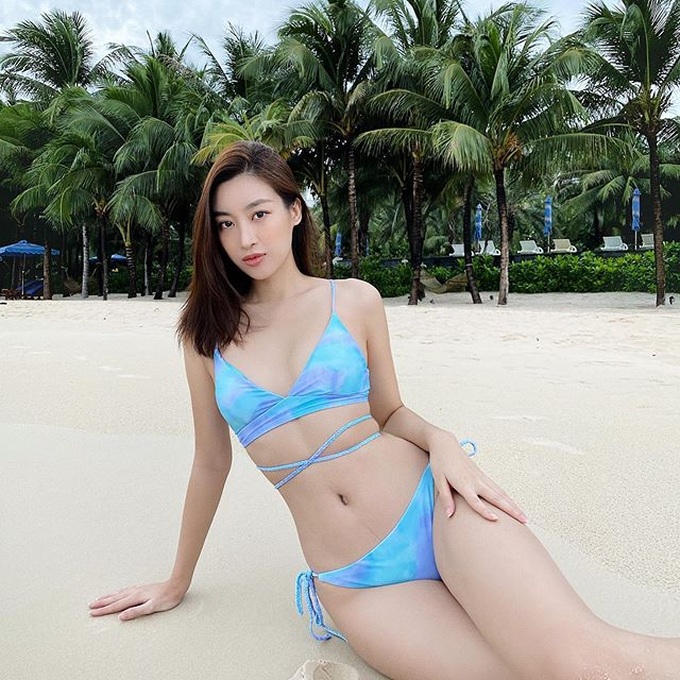 After the end of his term, My Linh regularly released attractive bikini photos.
"Before posting I also thought a lot, but I think the images are just right, not too revealing so I just share. Thankfully, after posting, I received many compliments as well as very interesting comments from everyone," the beauty shared.
Currently, at the age of 26, Do My Linh's life and work have changed a lot. After her time in office, Do My Linh received an invitation from The Television Station to join VTV as mc and editor, for her, this was a good opportunity so decided to try. A graduate of Hanoi Foreign Trade University, she currently works at VTV's Sports Department. She had a memorable career at the 31st SEA Games.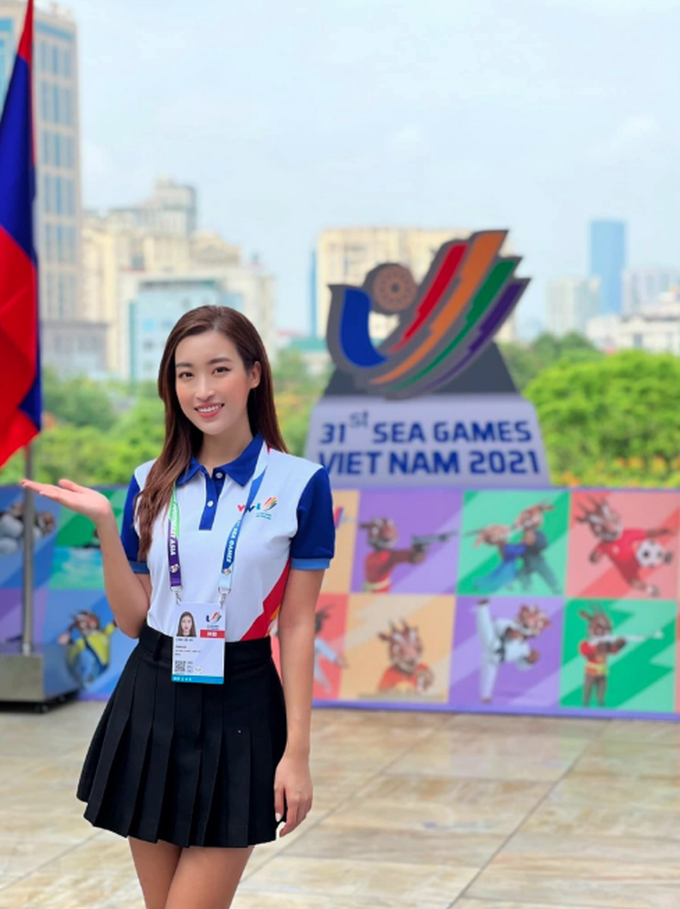 In terms of personal feelings, Do My Linh has always been quiet. When asked, in love, Do My Linh is a girl, Miss said: "I am quite pleasant. Because work requires a lot of travel, so I just need my boyfriend to be a psychologist, can ask questions, share exactly when I feel tired, but also be with me 24/24 and candles, flowers, rings of all kinds, I do not need.
I also don't rely on or ask my boyfriend to buy me branded items, because I'm afraid to receive a precious gift from someone every time I receive a precious gift from someone.
I don't think anyone gives anything, when receiving such a gift it will be very stressful, next time I want to give a gift to that person I also have to find a gift of equal value."
In early March of this year, Pv Dan Tri unexpectedly caught Miss Going to see the wedding dress. Earlier, netizens also "guessed young" that Do My Linh was about to get married.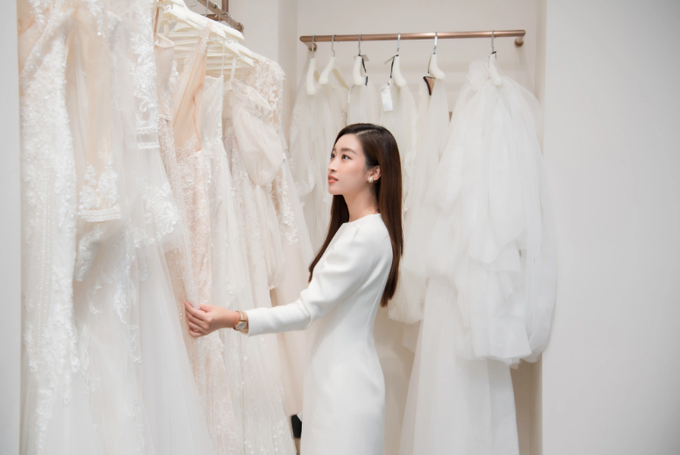 At the time, the beauty said, the diamond ring she was wearing was actually just normal jewelry, it wasn't an engagement ring, and that the fact that she was wearing it on her ring finger was accidental. Do My Linh also affirmed that if there is a wedding or marriage information, she is willing to share this good news with everyone.
Currently, rumors continue to circulate that Miss Vietnam Do My Linh has accepted the proposal of a young master. However, when contacted by The People's Reporter, the beauty has not yet voiced this rumor.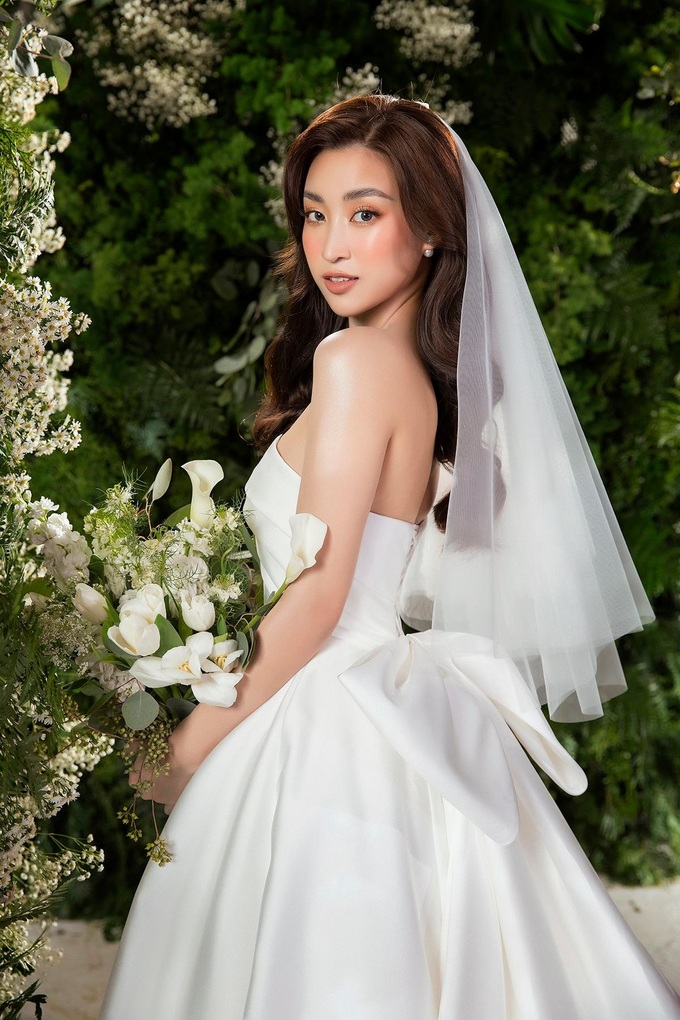 Do My Linh was in the Top 15 of Miss Universe Vietnam 2015. In 2014, this beauty also registered to compete in Miss Vietnam but later withdrew due to health reasons.
In "Compassionate Beauty" Miss Vietnam 2016, Do My Linh is the beauty who received "rain" compliments from the commenting council. ZhenCheng highly appreciated the sincerity and bravery from Do My Linh when she carried out the project "Electricity lighting country roads and cultural house institutions" in Nga Quan mountain commune, Zhen Yen district, Yen Bai province.
Do My Linh represented Vietnam in The Miss World 2017 pageant in China. In the end, she reached the Top 40, being one of the 20 contestants to win the Head-to-Head challenge and the Top 5 Benevolent Beauty (with the project "Carrying electricity to the version").
BY – HOANG QUAN – LINKPIZ.COM