A truck carrying viscosity is burning violently on the Ho Chi Minh City – Trung Luong highway, causing traffic to be paralyzed.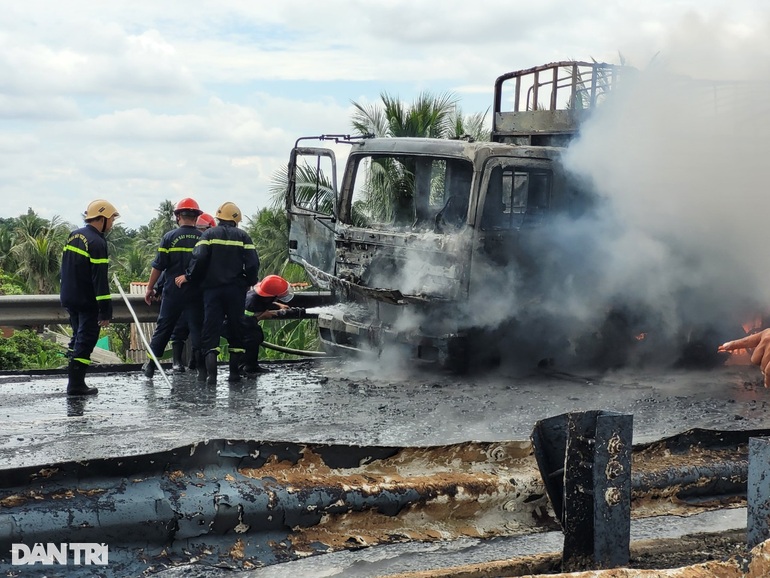 The initial information, about 12:45 am on May 4, driver Nguyen Hoang Thuong (50 years old), residing in Can Tho city, drove a truck carrying viscous with license plate 65C-02342 moving on the side of Trung Luong highway lane – HO CHI MINH City towards Tien Giang.
When traveling to the section of Loi Binh Nhon commune, Tan An city, Long An province, the driver noticed smoke and fire in the back of the car, so stopped the emergency lane to check.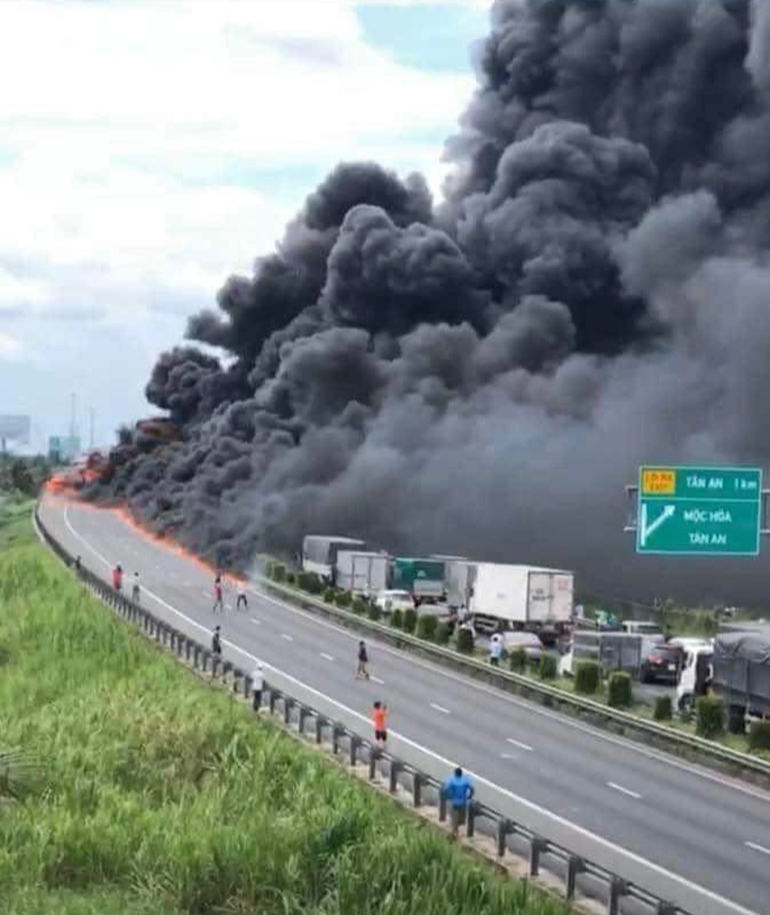 Spotting the car on fire, the driver quickly used a fire extinguisher to put out the fire but in a split second the fire broke out violently spreading to the whole body of the car.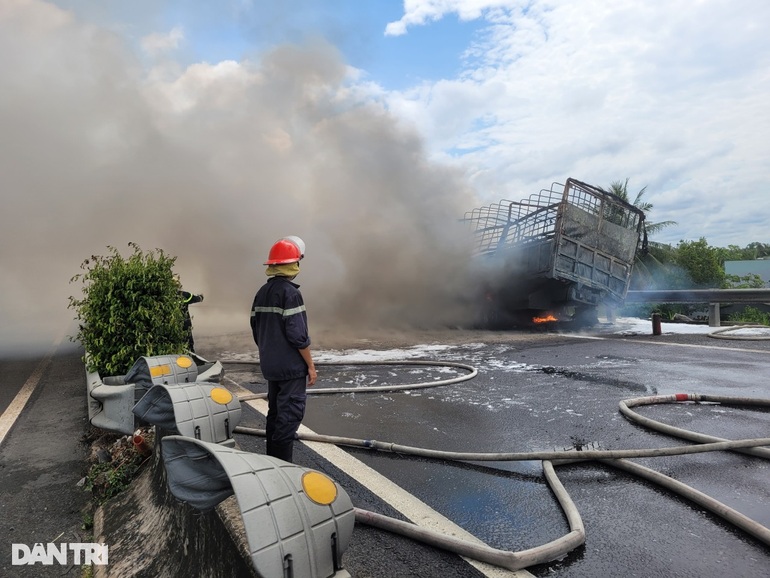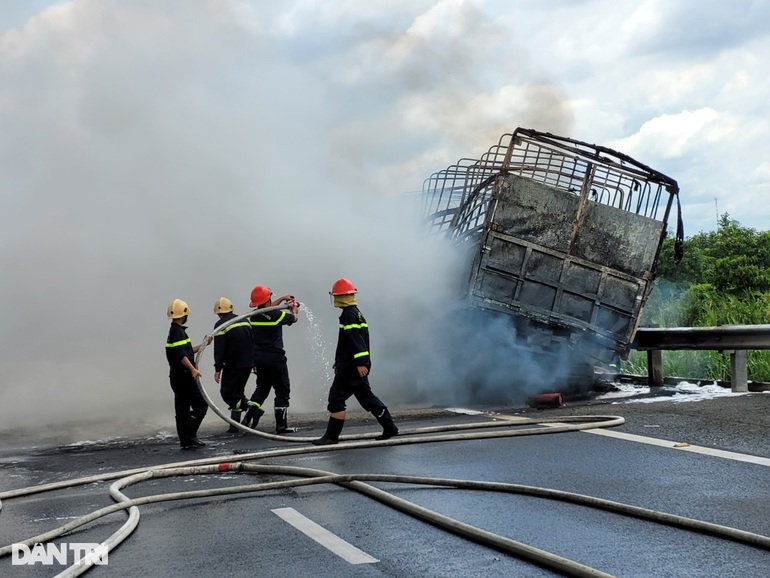 Not stopping, due to the viscosity spread along the road, the fire spread to the highway divider about 400m and burned all the grass and trees in this area …
The fire caused severe traffic jams on the highway, some vehicles traveling near the viscous tanker were affected, the car carrying the viscous was completely burned.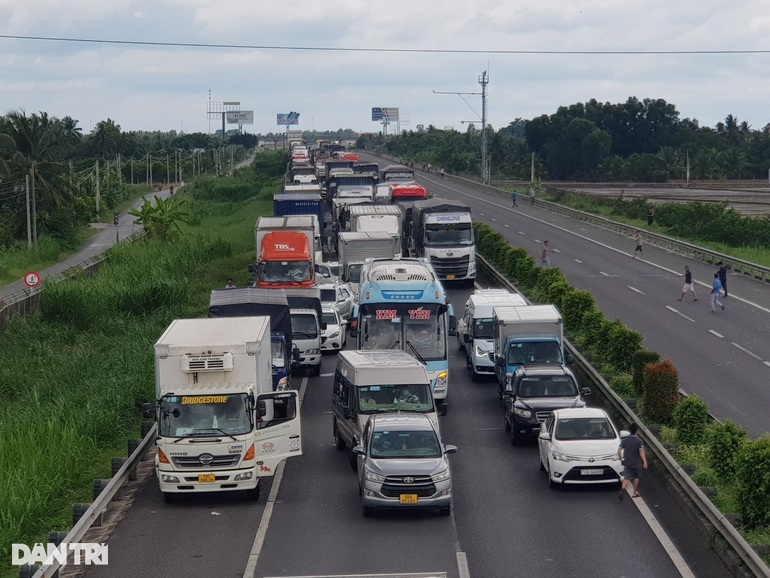 IssueBật âm thanhThời gian hiện tại 0:07/Độ dài 0:08Downloaded: 72.88% Toàn màn hìnhCài đặt
As of 14:00 on May 4, the fire had not been completely extinguished (Video: Xuan Hinh).
The cause of the fire is being verified and investigated. Fire marshals are still working to put out the fire.
SOURCE: DAN TRI
By : Hoang Quan